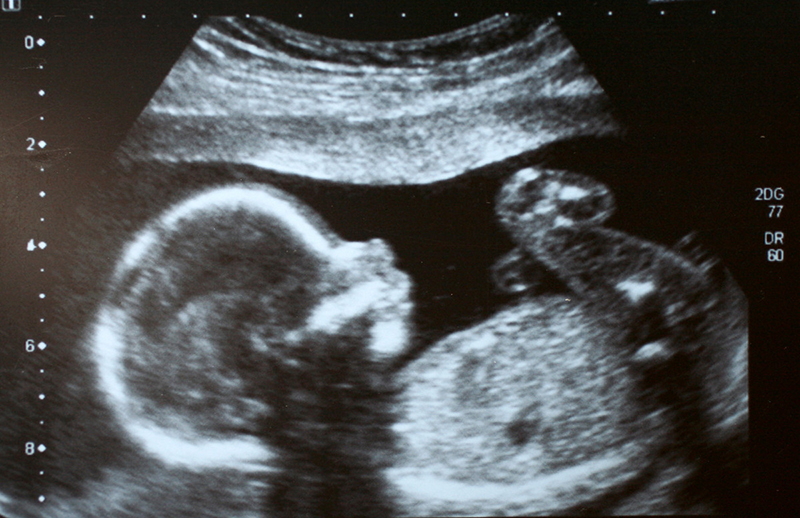 Researchers funded by the National Institutes of Health have used a rapid DNA sequencing technique to identify gene variants in roughly a third of cases of nonimmune Hydrops fetalis (NIHF), a serious condition in which a fetus develops fluid buildup inside the abdominal cavity, lungs, or other parts of the body. The findings suggest that the DNA sequencing technique, known as exome sequencing, could be used to provide information unavailable with current genetic testing methods.
The study was conducted by Teresa Sparks, M.D., of the University of California, San Francisco, and colleagues. It appears in The New England Journal of Medicine.
Dr. Sparks is supported by a Women's Reproductive Health Research grant from NIH's Eunice Kennedy Shriver National Institute of Child Health and Human Development. Additional support was provided by the National Human Genome Research Institute.
Background
NIHF affects 1 in 1,700 to 3,000 pregnancies. The condition is associated with a high risk of stillbirth, preterm birth, birth complications, and death for the newborn. Pregnant women carrying a fetus with NIHF are at a higher risk for mirror syndrome, a rare form of preeclampsia, a potentially life threatening blood pressure disorder.
Standard genetic testing, which relies on techniques that look at entire chromosomes, identifies only 25% of the genetic causes of NIHF and cannot detect disorders resulting from a variation in a single gene. Exome sequencing evaluates the sequences at the level of a single gene in DNA segments, which contain the instructions for making proteins. Researchers undertook the current study to determine if exome sequencing could provide an effective means to identify genetic disorders underlying NIHF.
Results
The researchers conducted exome sequencing of 127 unexplained cases of NIHF. The technique identified 37 cases with gene variants associated with genetic disorders. Of these, 30% (11 cases) involved disorders of the RAS-MAPK pathway, which result from abnormalities in cellular pathways that regulate cell signaling, division, and other processes. Gene variants in this pathway identified genetic disorders such as Noonan syndrome and Costello syndrome, both of which may involve developmental delays, differences in appearance, and heart problems. Other genes identified by the technique were associated with inborn errors of metabolism (in which the body cannot turn food into energy), disorders of the muscles and skeleton, cardiovascular disorders, and disorders of the blood and blood-forming organs. Outcomes for these genetic disorders varied, from minor effects to death shortly before or after birth.
Significance
The researchers concluded that their study supports the use of exome sequencing for identifying the causes of NIHF that cannot be identified with standard genetic testing. The technique provides information useful for determining outcomes and treatments for affected fetuses and infants and for counseling of affected families.
Reference
Sparks, TN, et al. Exome sequencing for prenatal diagnosis in nonimmune hydrops fetalis. The New England Journal of Medicine. 2020.