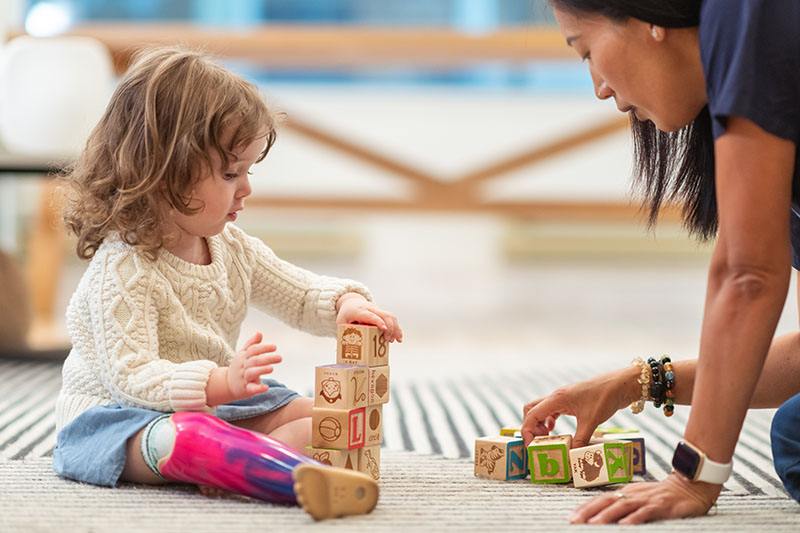 The National Institutes of Health today announced the launch of the design phase of a public-private partnership addressing the lack of medical devices designed and approved for children in the United States. In this initial phase, NIH and partners will develop a detailed plan to build and launch a partnership that will bring together the resources of U.S. government agencies and private sector organizations, including industry and non-profits.
The design phase will be led by the Foundation for the National Institutes of Health, a non-profit organization that creates and manages alliances with public and private institutions in support of the NIH mission. NIH; the Center for Devices and Radiological Health at the U.S. Food and Drug Administration (FDA); and the Division of Research, Innovation, and Ventures at the Biomedical Advanced Research and Development Authority will provide scientific and regulatory insight and expertise for this effort, as well as funding. Additional funding and expertise will be provided by private donors. Within NIH, the Eunice Kennedy Shriver National Institute of Child Health and Human Development (NICHD) and the National Institute of Biomedical Imaging and Bioengineering (NIBIB) are leading this effort, with multiple other institutes and centers engaged through the NIH Pediatric Research Consortium.
"It takes a village to support the development, evaluation, regulatory approval, and commercialization of medical devices that meet the unique needs of children," said Diana W. Bianchi, M.D., director of NICHD. "We look forward to building a public-private partnership to enhance child health by increasing the number of approved medical devices for children."
Despite several legislative, regulatory, and scientific efforts, medical device development for children continues to lag far behind that for adults. As a result, children may have no devices that meet their needs, or they may be offered use of a medical device designed for adults despite a lack of robust scientific evidence of its safety and effectiveness for children.  
Many factors contribute to this public health problem, including a lack of technical innovation for development of devices that meet child-specific needs. For example, children are smaller and generally more active than adults, and they undergo frequent developmental changes. Additionally, device manufacturers may view pediatric device development as a low return on investment, given the relatively small market and the challenges of conducting pediatric clinical research.
"This partnership is essential to expand the pediatric medical device ecosystem and develop products to improve health outcomes for the youngest and most vulnerable populations," said Bruce Tromberg, Ph.D., director of NIBIB. "From medical imaging to diagnostics and interventions, devices need to be designed and built for children so they can receive the highest quality of care possible."
Over the next year, the partners will develop a detailed plan to build a national pediatric medical device ecosystem that augments the foundation developed through the System of Hospitals for Innovation in Pediatrics – Medical Devices (SHIP-MD)
effort led by the FDA. The design phase aims to create an infrastructure that reduces risk and incentivizes development and commercialization of pediatric medical devices.
Other NIH institutes and centers contributing funding for the design phase include the National Center for Advancing Translational Sciences; the National Cancer Institute; the National Heart, Lung, and Blood Institute; the National Institute of Neurological Disorders and Stroke; the National Institute of Arthritis and Musculoskeletal and Skin Diseases; and the National Institute of Mental Health.