Improved data reporting among the factors critical to reducing life-threatening complications of pregnancy and childbirth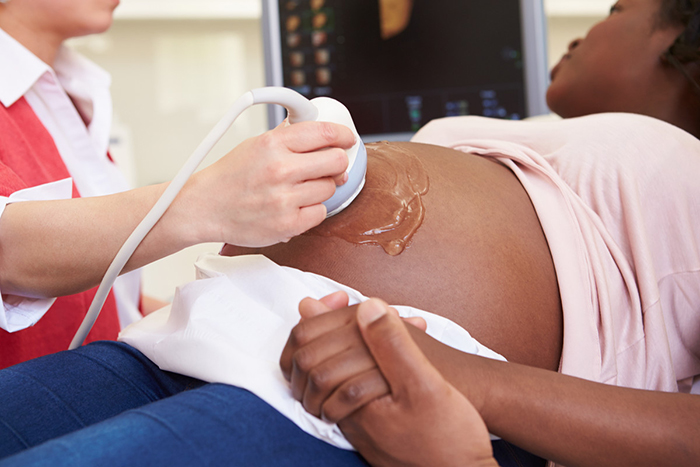 WHAT:
Reducing maternal mortality and morbidity in the United States will require a coordinated research agenda, write Diana W. Bianchi, M.D., director of the National Institutes of Health's Eunice Kennedy Shriver National Institute of Child Health and Human Development (NICHD), and colleagues in the latest issue of the American Journal of Obstetrics and Gynecology. The authors cite a current lack of consistent reporting of state-level maternal mortality and morbidity data as one of several factors that must be addressed to improve research efforts.
Maternal mortality refers to the death of a woman from complications of pregnancy or childbirth, while maternal morbidity refers to the short- and long-term complications of pregnancy and childbirth. Maternal mortality in the United States is one of the highest among developed countries and disproportionately affects African-American women, according to the U.S. Centers for Disease Control and Prevention.
NICHD hosted two workshops in 2019 to engage community organizations and federal and healthcare providers in mapping future priorities for maternal mortality and morbidity research. One of the many gaps identified in these proceedings was the need for better data. For example, states define pregnancy-related deaths in different ways, leading to potential under- or overreporting. In addition, some states have experienced delays in including a check box on death certificates to identify pregnant women.
The authors note that NICHD continues to support a broad range of research on maternal health, including studies of high-risk pregnancy conditions, such as preeclampsia, postpartum bleeding and gestational diabetes. The authors propose working with colleagues at NIH and elsewhere to improve the understanding of the disease processes, demographic and socioeconomic risk factors, racial and ethnic disparities, and hospital practice and procedures that may contribute to adverse pregnancy outcomes.
WHO:
Diana W. Bianchi, M.D., NICHD Director and the senior author of the article, is available for interviews. Call 301-496-5133 or e-mail nichdpress@mail.nih.gov.
REFERENCE: Chakhtoura N., Chinn, J, Grantz, K, Eisenberg E., Dickerson, S., Lamar, C., Bianchi, D. Importance of research in reducing maternal morbidity and mortality rates: American Journal of Obstetrics and Gynecology https://doi.org/10.1016/j.ajog.2019.05.050
###
About the Eunice Kennedy Shriver National Institute of Child Health and Human Development (NICHD): NICHD conducts and supports research in the United States and throughout the world on fetal, infant and child development; maternal, child and family health; reproductive biology and population issues; and medical rehabilitation. For more information, visit NICHD's website.
About the National Institutes of Health (NIH): NIH, the nation's medical research agency, includes 27 Institutes and Centers and is a component of the U.S. Department of Health and Human Services. NIH is the primary federal agency conducting and supporting basic, clinical, and translational medical research, and is investigating the causes, treatments, and cures for both common and rare diseases. For more information about NIH and its programs, visit http://www.nih.gov.