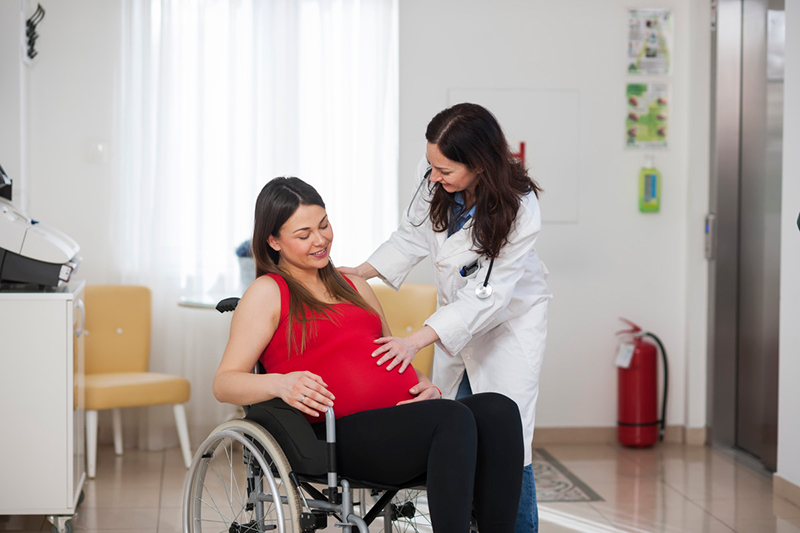 The National Institutes of Health seek to establish Maternal Health Research Centers of Excellence to develop and evaluate innovative approaches to reduce pregnancy-related complications and deaths—also known as maternal morbidity and mortality—and promote maternal health equity. The Centers of Excellence initiative is part of NIH's Implementing a Maternal health and PRegnancy Outcomes Vision for Everyone (IMPROVE) initiative, launched in 2020 in response to the high rates of maternal morbidity and mortality in the United States.
U.S. maternal mortality is higher than in any other high-income country, with about 700 deaths annually due to pregnancy or its complications. Additionally, more than 65,000 people each year experience severe maternal morbidities, which raise the risk of future health concerns, including high blood pressure, diabetes, and mental health conditions. The racial and ethnic disparities in these maternal health outcomes are stark. There are also disparities by age, education, socioeconomic status, and geographic region.
NIH recently released three funding opportunity announcements inviting applications for the Centers of Excellence initiative, which will comprise up to seven research centers, one data innovation and coordinating hub, and one implementation science hub. The Centers will be funded by NICHD and other NIH institutes, centers, and offices participating in IMPROVE.
The research centers and hubs will work collaboratively to design and implement research projects to address the biological, behavioral, environmental, sociocultural, and structural factors that affect maternal morbidity and mortality in populations that experience health disparities. These populations may include racial and ethnic minorities, socioeconomically disadvantaged populations, those living in underserved rural areas, sexual and gender minority populations, and people with disabilities.
Each Center will partner with community collaborators, such as state and local public health agencies, community health centers, and faith-based organizations. Additionally, the Centers will support training and professional development of maternal health researchers, including those from backgrounds underrepresented in the biomedical research workforce.
Applications for the funding opportunities are due December 5, 2022, with awards expected to be announced in summer 2023. NIH expects to support the Centers of Excellence for up to seven years.
For more information, see the following funding opportunity announcements: