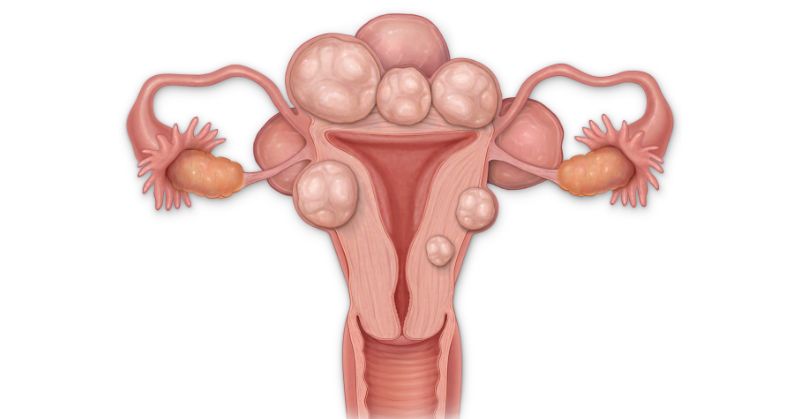 Epigallocatechin gallate (EGCG), a compound found in green tea, appears to inhibit the biochemical processes that promote the growth and development of fibroid tumors cells, suggests a study funded in part by the National Institutes of Health. In laboratory tests of human fibroid cells, EGCG reduced the amount of a compound that promotes cell division and the quantity of proteins responsible for the tumors' fibrous contents.
The study was conducted by Md Soriful Islam, Ph.D., M.Sc., and James Segars, M.D., of the Johns Hopkins University School of Medicine and colleagues. It appears in Scientific Reports. NIH funding was provided by the Eunice Kennedy Shriver National Institute of Child Health and Human Development (NICHD).
Background
Uterine fibroids, or leiomyomas, are benign tumors that grow in or on the wall of the uterus or womb. Uterine fibroids can cause pain and abnormal bleeding from the uterus. Sometimes, fibroids can make it difficult to get pregnant or maintain a pregnancy. Currently, the only cure for fibroids is hysterectomy, although fibroids can be treated with other methods. By age 50, fibroids affect roughly 80% of Black women and nearly 70% of White women.
EGCG is an antioxidant compound found in green tea. Previous studies have shown that EGCG inhibited the growth of human uterine fibroid cells in laboratory cultures. Another study found that giving EGCG to mice implanted with human fibroid tumors reduced the weight and size of their tumors. Other studies have shown that a green tea extract containing 45% EGCG could reduce the size of fibroid tumors in people.
For the current study, the authors treated cultures of patients' fibroid cells with EGCG to gain insights into how EGCG might affect the biochemical processes underlying the growth of fibroid cells.
Results
EGCG treatment reduced the amount of cyclin D1, a protein that promotes cell division and is present at high levels in fibroid cells.
In addition to cells resembling those of the uterine wall, fibroid tumors are made up of extracellular matrix, the fibrous connective meshwork that holds cells in place. EGCG treatment significantly lowered the levels of fibronectin, a key extracellular matrix protein and connective tissue growth factor protein.
Similarly, EGCG disrupted biochemical pathways involved in fibroid cell growth, movement, metabolism, and signaling—the process cells use to send chemical messages that trigger their growth, development, and other activities.
Significance
The authors said their findings support further studies on the potential of EGCG to reduce the size of fibroid tumors and treat the symptoms they cause.
Next Steps
The authors are currently recruiting participants for an NICHD-funded clinical trial called Fibroids and Unexplained Infertility Treatment With Epigallocatechin Gallate; A Natural Compound in Green Tea (FRIEND). The study seeks to determine if a green tea extract containing EGCG will reduce fibroid symptoms and increase chances of a successful pregnancy and live birth in patients wishing to conceive.
Reference
Islam, MS et al. Targeting fibrotic signaling pathways by EGCG as a therapeutic strategy for uterine fibroids. Scientific Reports. 2023. https://doi.org/10.1038/s41598-023-35212-6
.