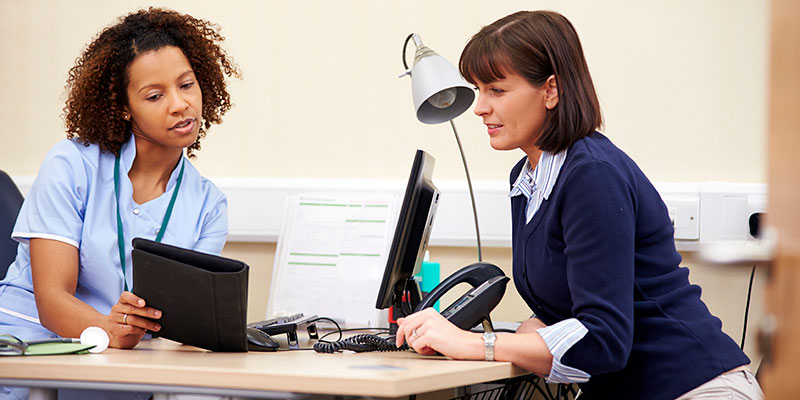 Women with endometriosis may have a higher risk for stroke, suggests a study funded by the National Institutes of Health. The analysis of more than 110,000 women found that compared to women without the condition, women who had been diagnosed with endometriosis had a 34% higher risk for stroke.
The study authors concluded that physicians should consider counseling patients with endometriosis about their risk for stroke and other cardiovascular conditions.
The study was conducted by Leslie V. Farland, Sc.D., of the University of Arizona, and colleagues. It appears in Stroke. Funding was provided by NIH's Eunice Kennedy Shriver National Institute of Child Health and Human Development (NICHD), National Heart Lung and Blood Institute, National Institute of Neurological Disorders and Stroke, and National Cancer Institute.
Background
With endometriosis, tissue similar to the lining of the uterus grows outside the uterus, causing pain, infertility, and other symptoms. Previous studies have linked endometriosis to a higher risk for high blood pressure, high cholesterol levels, and coronary heart disease. However, previous studies linking endometriosis to stroke risk have been limited and inconclusive.
The current study analyzed data from the Nurses' Health Study 2
, a long-term study seeking to identify factors related to chronic disease and optimal health. The study included 112,056 women who were 25 to 42 years old when enrolled in 1989. By 2017, 5,244 of these women had indicated by questionnaire that they had been diagnosed with endometriosis by laparoscopy, a surgical procedure in which a fiber optic instrument is inserted through the abdominal wall to view the internal organs.
Results
During 28 years of follow up, 893 strokes were documented. They found that the women with endometriosis had a 34% greater risk of stroke, compared to those without endometriosis. Having had a hysterectomy or removal of the ovaries and postmenopausal hormone therapy were found to explain about 40% of this risk.
Significance
The authors theorized that the higher risk of stroke for women with endometriosis could be related to their higher levels of chronic, system-wide inflammation, which other studies have linked to cardiovascular disease.
"These results do not indicate that women who have endometriosis will have a stroke—they signify only an association of moderate risk," said the study's senior author, Stacey Missmer, Sc.D., of the Michigan State University College of Human Medicine. "The absolute risk of stroke in women is low. But women with endometriosis should pay attention to their whole body and discuss added risks and preventive options with their health care team."
Next Steps
The authors called for future studies to confirm their findings and for research on how reducing cardiovascular risk factors in women with endometriosis might influence their stroke risk.
The study addresses a priority of the NICHD Strategic Plan (PDF 763 KB), to identify the causes of endometriosis, and was supported through the NICHD-led Fertility Status and Overall Health program.
Reference
Farland, LV, et al. Laparoscopically confirmed endometriosis and risk of incident stroke: a prospective cohort study. Stroke. 2022. DOI: 10.1161/STROKEAHA.122.039250