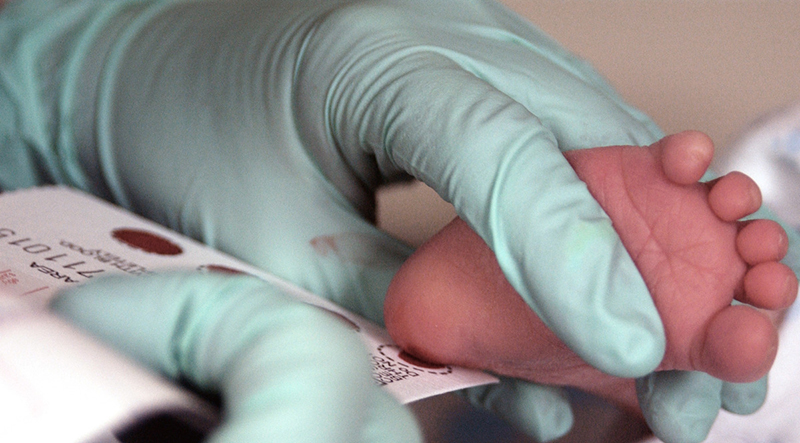 A data resource established with funding from the National Institutes of Health is helping advance research to understand and improve health outcomes for babies with rare genetic diseases identified by newborn screening. Researchers from the Newborn Screening Translational Research Network (NBSTRN), funded by NIH's Eunice Kennedy Shriver National Institute of Child Health and Human Development, describe the development and capabilities of the Longitudinal Pediatric Data Resource (LPDR) in a recent special issue
of the International Journal of Neonatal Screening.
NBSTRN developed the LPDR to collect, analyze, visualize, store, and share health data collected over the lifespan of children with diseases identified by newborn screening. It offers data and analysis tools to help public health experts, researchers, advocates, policy makers, and clinicians better understand these rare diseases, evaluate the impact of early identification, and optimize treatments.
Background
Nearly all of the 4 million babies born each year in the United States receive newborn screening for rare genetic diseases that can cause disability or death if left untreated. Currently, there are 35 conditions that a national advisory panel recommends for screening. Follow-up testing for those who screen positive leads to a confirmed diagnosis for nearly 13,000 U.S. newborns annually.
Early screening and diagnosis help ensure that affected infants promptly receive treatment, which can be lifesaving. However, there is no national system to collect, analyze, and share data on their long-term health outcomes. Most conditions identified through newborn screening require lifelong treatment and management. Gathering health data across the lifespan can improve understanding of these rare conditions and the best ways to manage them. Collecting such data in a standardized format allows researchers to easily compare and combine data from various sources.
Results
Over the past decade, NBSTRN investigators developed the LPDR to address the need for such a shared data resource. To standardize the data collected, NBSTRN worked with clinicians and public health professionals to create health-related question-and-answer sets called common data elements. Currently, the LPDR contains more than 24,000 general and disease-specific common data elements for 118 rare genetic diseases that are part of or are candidates for newborn screening programs. Overall, the LPDR includes approximately 12 million data points gathered from nearly 9,000 children.
Significance
By offering data and tools to research diseases identified through newborn screening, the LPDR helps move scientific discoveries into clinical practice. Assessing health outcomes data collected over time can help establish the effectiveness of new treatment and management approaches, provide information about the value of early diagnosis and treatment following newborn screening, and identify areas for improvement in disease management throughout the lifespan. Analysis of the datasets in the LPDR also can provide evidence to support the addition of new conditions to newborn screening programs.
The LPDR is accessible through the NBSTRN website
. To access and analyze LPDR datasets, users must register
with NBSTRN.
Reference
Brower A, Chan K, Hartnett M, and Taylor J. The Longitudinal Pediatric Data Resource: facilitating longitudinal collection of health information to inform clinical care and guide newborn screening efforts
. International Journal of Neonatal Screening DOI: 10.3390/ijns7030037 (2021)