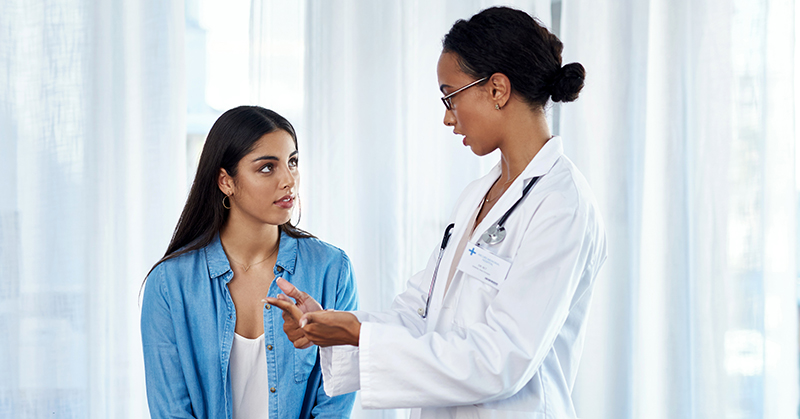 Tranilast, a drug used to treat allergies and certain types of scars, reduced the size of human fibroid tumors implanted in mice, according to an NIH-funded study. The authors said the results warranted additional studies in animals and perhaps in later human trials to evaluate this potential treatment for non-cancerous gynecologic tumors that can cause bleeding and pain and sometimes interfere with fertility.
The study was conducted by Omid Khorran, M.D., Ph.D., of the David Geffen School of Medicine at the University of California, Los Angeles, and colleagues. It appears in the International Journal of Molecular Sciences. Funding was provided by NIH's Eunice Kennedy Shriver National Institute of Child Health and Human Development.
Background
Uterine fibroids, or leiomyomas, are tumors made of smooth muscle cells, fibroblasts, and other material that grow in or on the wall of the uterus or womb. They are the most common non-cancerous tumors in women of reproductive age. Fibroids may cause pain and abnormal bleeding from the uterus. They also may result in difficulty achieving or maintaining a pregnancy.
One therapy for fibroids, drugs that reduce estrogen levels, can only be used for a limited time because they may weaken bones and cause other side effects. Treatments involving progesterone and progesterone-like drugs have not been approved by the U.S. Food and Drug Administration and may be toxic to the liver. The only cure for fibroids is surgical removal of the uterus. Fibroids are characterized by overproduction of collagen and substances that cause inflammation.
Previous studies have found that tranilast (N-3, 4-dimethoxycinnamoyl anthranilic acid) slows the growth of fibroid cells in culture.
Tranilast, taken orally, is approved in Japan and the Republic of Korea for treating asthma and deep scars resulting from overproduction of collagen. Tranilast reduces the production of collagen and many inflammation-causing substances.
For the current study, the researchers implanted human fibroid tissue obtained from women following hysterectomies into mice and treated the animals with tranilast once a day for eight weeks.
Results
Of the 16 fibroid grafts implanted in the animals, the 8 tumors from the tranilast-treated mice weighed 37% less than tumors from the untreated mice. Compared to fibroids from the untreated mice, fibroids from the treated animals contained less collagen, produced fewer amounts of substances that cause inflammation, and had less cell division. Additional measures showed that the treatment had no significant effects on the animals' glucose levels, kidney function, or liver function.
Significance
The authors wrote that the findings warrant more studies of different doses of tranilast and perhaps of variants of the drug, as well as studies to rule out whether tranilast affects fertility or increases the risk of birth defects.
Reference
Chuang T., et al. Therapeutic effects of long-term administration of tranilast in an animal model for the treatment of fibroids. International Journal of Molecular Sciences. 2023. https://doi.org/10.3390/ijms241310465