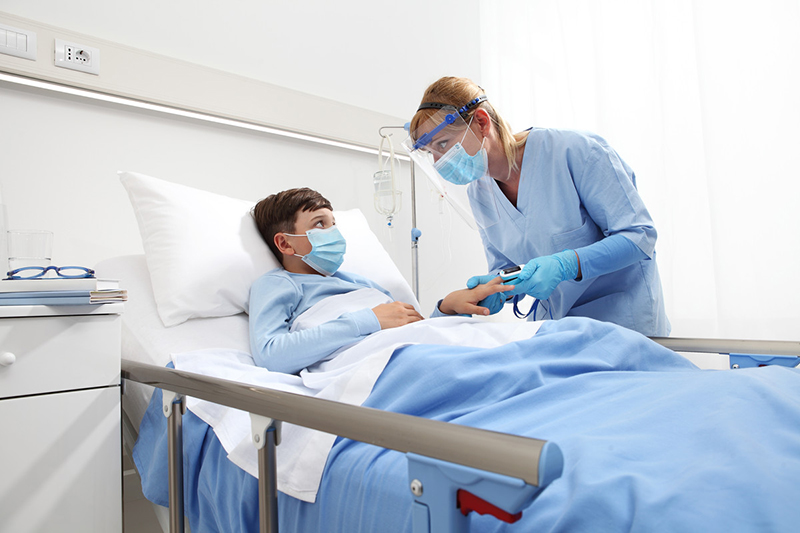 A federally funded study has verified that a set of measures designed to improve treatment of children in hospital emergency departments helps to reduce the pediatric death rate in these centers. Compared to children treated in emergency departments that scored lowest on implementing the measures, children treated in emergency departments that scored highest were 42% less likely to die. The authors concluded that the findings support emergency departments adopting these standards to improve care for children.
The study was conducted by Craig D. Newgard, M.D., M.P.H., of Oregon Health and Science University and colleagues. It appears in JAMA Pediatrics. Funding was provided by NIH's Eunice Kennedy Shriver National Institute of Child Health and Human Development (NICHD) and the Health Resources and Services Administration.
Background
According to the U.S. Centers for Disease Control and Prevention, traumatic injury (JPG 247 KB) is the leading cause of death among U.S. children. Of the 30 million visits by children to emergency departments each year, 27% are injury-related, reports the Agency for Healthcare Research and Quality (PDF 171 KB). The National Pediatric Readiness Project
was established to ensure that all emergency departments have the coordination of health care, personnel, quality improvement processes, procedures, and medical equipment needed to care for ill and injured children. Although project standards are based on national guidelines, little research evidence exists to show that implementing the guidelines improves outcomes.
For the current study, researchers sought to determine if there were associations between an emergency department's pediatric readiness (the extent to which the emergency department has implemented the standards) and child health outcomes.
Nurse managers at emergency departments throughout the United States responded to a 55-item questionnaire that assessed the pediatric readiness measures an emergency department has implemented. Researchers compared each emergency department's readiness score to the proportion who died and the proportion who developed complications, after accounting for injury severity and other patient characteristics.
Results
Of the more than 372,000 injured children under 18 treated in the 832 emergency departments, 5,700 (1.5%) died during their hospital stay and slightly more than 5,000 (1.3%) developed complications.
Compared to children in emergency departments scoring in the lowest 25% of pediatric readiness, those treated in emergency departments scoring in the highest 25% were 42% less likely to die. However, there was not an association between a high level of pediatric readiness and reduced complications.
Significance
The authors said their findings indicate that increasing an emergency department's pediatric readiness appears to improve survival for injured children. They theorized that survival improves with pediatric readiness and so the death rate would be lower at emergency departments that have higher readiness scores. In contrast, the rate of complications is less influenced by pediatric readiness.
Reference
Newgard CD, et al. A national evaluation of emergency department pediatric readiness and outcomes among United States trauma centers: a cohort study. JAMA Pediatrics. 2021.