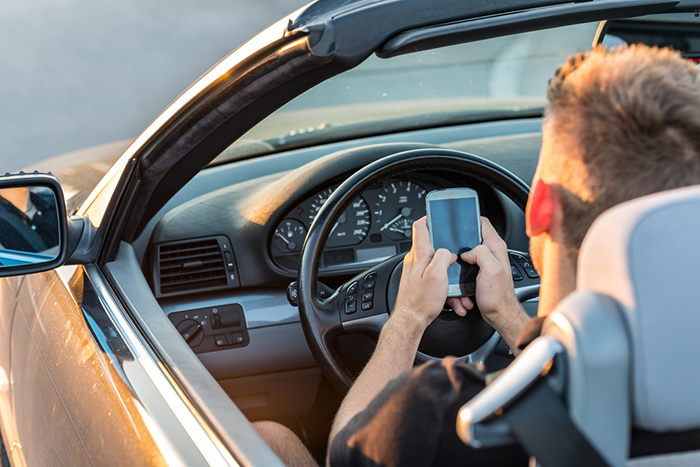 Adolescent drivers with attention-deficit/hyperactivity disorder (ADHD) have a higher crash rate than adolescents who do not have the disorder, according to a study funded by the Eunice Kennedy Shriver National Institute of Child Health and Human Development. Adolescents with ADHD were also more likely to have alcohol-related crashes and to be cited for speeding, not using seatbelts, and texting or talking on a cell phone. The authors called for new research to document the risky driving behaviors of adolescents with ADHD and to develop approaches to reduce their crash risk.
The study was conducted by Allison E. Curry, Ph.D., of the Children's Hospital of Philadelphia, and colleagues. It appears in Pediatrics.
Background
ADHD is a disorder marked by inattention and/or hyperactivity and impulsivity that interferes with functioning or development. Previous studies have indicated that adolescent drivers with ADHD have a higher crash risk than their peers, but these studies were limited by their small size, inclusion of primarily male drivers, and other factors. Moreover, most were conducted before cell phones were common. The study authors did the current study to provide up-to-date information on potential crash risks of adolescents with ADHD.
Results
The researchers compared records of patients at six New Jersey primary care practices affiliated with the Children's Hospital of Philadelphia. They linked electronic health records and statewide traffic data, including information on licensing and police-reported crashes. Of nearly 15,000 adolescents born between 1987 and 1997 who obtained an intermediate driver's license between January 2004 and December 2014, the researchers identified 1,769 adolescents diagnosed with ADHD and 13,167 without ADHD.
Within the first month after getting a license, the crash rate was 62 percent higher for new drivers with ADHD than for those without ADHD (2.8 percent vs. 1.9 percent). During the first 4 years after receiving a license, the crash rate was 37 percent higher for those with ADHD (46.8 percent versus 36.4 percent). Additionally, within these first 4 years, 1.2 percent of crashes among drivers with ADHD were alcohol-related, compared to .6 percent for drivers without ADHD. Also, the ADHD group had more violations for careless driving (39.3 percent vs. 25.9 percent), speeding (30.4 percent vs. 21.6 percent), and cell phone use (7.7 percent vs. 4.4 percent).
Significance
The researchers wrote that the higher rate of traffic violations among adolescents with ADHD suggests that that this group is more likely to engage in risky driving behaviors that can lead to a crash. The authors called for studies to identify strategies for reducing these behaviors. Although medication is often prescribed to treat the symptoms of ADHD, the authors concluded that there is no evidence that medication can reduce participation in risky behaviors. In addition, previous studies have indicated that few adolescents with ADHD are taking medication at the time they receive their licenses.
Reference
Curry, AE, et al. Traffic crashes, violations and suspensions among young drivers with ADHD. Pediatrics. 2019. https://doi.org/10.1542/peds.2018-2305 .