NICHD-funded research informs FDA decision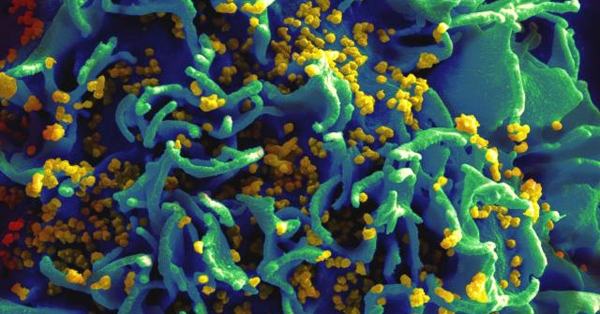 The U.S. Food and Drug Administration (FDA) has approved an anti-HIV drug combination for use in at-risk adolescents. FDA's decision was informed by an NICHD-supported study of adolescent males.
Previously, the drug combination (called Truvada), a single pill containing tenofovir and emtricitabine, was approved only for adults. The combination is used for pre-exposure prophylaxis (PrEP), in which healthy people at risk for HIV infection take one or more anti-HIV drugs and adopt other prevention strategies to reduce their risk. Tenofovir can stress the kidneys and reduce bone mass, so it was not known whether these potential side effects would pose a risk for adolescents, particularly for their developing bones.
FDA's decision was informed by results from Project PrEPare, a study of PrEP conducted with males ages 15 to 17 in the NICHD-supported Adolescent Medicine Trials Network for HIV/AIDS Interventions (ATN). The study found that when the combination was taken appropriately, it can be effective in reducing the chances for new HIV infections. Researchers found no evidence of harmful effects on the kidneys or bones in this group.
"Our study showed that the benefit of protecting at-risk young males from HIV infection far outweigh the potential risks of the therapy," said study author Bill Kapogiannis, M.D., of NICHD's Maternal and Pediatric Infectious Diseases Branch.
Dr. Kapogiannis explained that Project PrEPARE involved considerable early planning, as studies involving minors typically require parental consent for their child's participation. However, young males who could potentially benefit from PrEP and other HIV prevention strategies may be reluctant to notify their parents because of fears about disclosing their behaviors and sexual orientation.
With these concerns in mind, NICHD sponsored a conference in 2009, The Inclusion of Adolescents in Biomedical HIV Prevention Research . Conference attendees concluded that it might be possible to waive parental consent for participation in HIV prevention studies if the youth already had access to confidential sexual and reproductive health services in the local jurisdictions where the research was being conducted. An external ethics advisory panel for ATN agreed, as did officials from FDA and the Office of Human Research Protections, which oversees issues related to participants in research conducted or supported by agencies of the U.S. Department of Health and Human Services.
Subsequently, FDA approved testing of the drug in the ATN without parental consent, and Project PrEPare began, enrolling 72 participants by the fall of 2014. Study participants were evaluated periodically for HIV and other sexually transmitted diseases and received counseling and other interventions to help them avoid risky behaviors. The youth who took part in the study received daily oral Truvada for 48 weeks.
Participants tolerated the drugs well, and there were no reports of serious effects on the kidneys or bones. Three participants were diagnosed with HIV during the study. However, all three had no detectable blood levels of Truvada at the visit before their HIV infection was diagnosed, suggesting that they either missed doses or failed to take the medicine at all. HIV infection did not occur among participants who had sufficiently high blood levels of Truvada, indicating that the drug combination could be used safely by adolescents and would likely prevent HIV infection.
Dr. Kapogiannis noted that, while the study did not show any harmful effects on bone, study participants did have evidence of minor losses in bone mass, and studies are in progress to determine the safety of the drug for this group over long periods of time. He added that Project PrEPare serves as an example for future studies seeking to prevent HIV infection among at-risk adolescents.