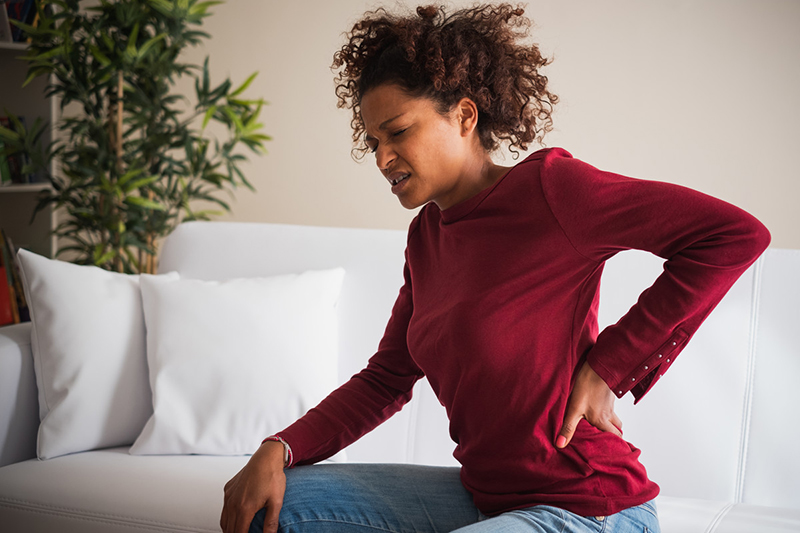 Adolescents with chronic pain—persistent or recurrent pain for an extended period of time—may be less likely than adolescents without chronic pain to attain a high school or college degree and have a job with employer-provided benefits, according to a study funded by the Eunice Kennedy Shriver National Institute of Child Health and Human Development (NICHD). The results also suggest that by the time they reach young adulthood, adolescents with chronic pain are more likely to receive public assistance and become a parent early.
The study authors called for more research to determine how chronic pain may influence the transition from adolescence to adulthood and to develop interventions that would help adolescents with chronic pain arrive at more favorable adult outcomes. The study was conducted by Caitlin B. Murray, Ph.D., of the Seattle Children's Research Institute, and colleagues. It appears in Pain.
Background
Chronic pain in childhood and adolescence may result in missed school, withdrawal from social activities, and overdependence on parents, the authors wrote. Young adulthood includes numerous life transitions, such as attending college, attaining full-time employment, pursuing romantic relationships, and living independently. Previous research has found that impediments to achieving these milestones has significant consequences for quality of life. The authors undertook the current study because little research has been conducted on how chronic pain during this transition period relates to adult outcomes.
The authors analyzed data from the NICHD-funded National Longitudinal Study of Adolescent to Adult Health, which periodically collected health information from participants. The researchers analyzed four waves of data beginning in 1994 to 1995, when the participants were students at 132 U.S. middle and high schools, and culminating in 2008, when participants were 24 to 32 years old.
At waves I and II, participants rated the frequency of common types of pain they had experienced over the past 12 months, including headache, stomach ache, and soreness in muscles and joints. The researchers defined chronic pain as occurring daily or almost daily over the past 12 months.
Results
Of nearly 15,000 participants, more than 3,000 said they had chronic pain at waves I and II. By waves III and IV, adolescents with chronic pain were 32% less likely to have received a high school diploma, 17% less likely to graduate college, 20% less likely to have employer-provided health benefits, 13% less likely to be employed in a job related to their long-term career goals, and 31% more likely to have received public assistance. Those who had chronic pain in adolescence were also 14% more likely to be married and 28% more likely to have children.
Significance
The authors concluded that adolescents with chronic pain are more likely to have lower educational achievement, poor vocational functioning, and early parenthood. The authors believe that the higher frequency of school absences because of chronic pain decreases the chances that adolescents will finish high school or college, which can reduce occupational achievement. The authors called for more research to develop interventions to decrease the economic and social effects of chronic pain on adolescents.
Reference
Murray CB, et al. Long-term impact of adolescent chronic pain on young adult educational, vocational, and social outcomes. Pain. 2020.