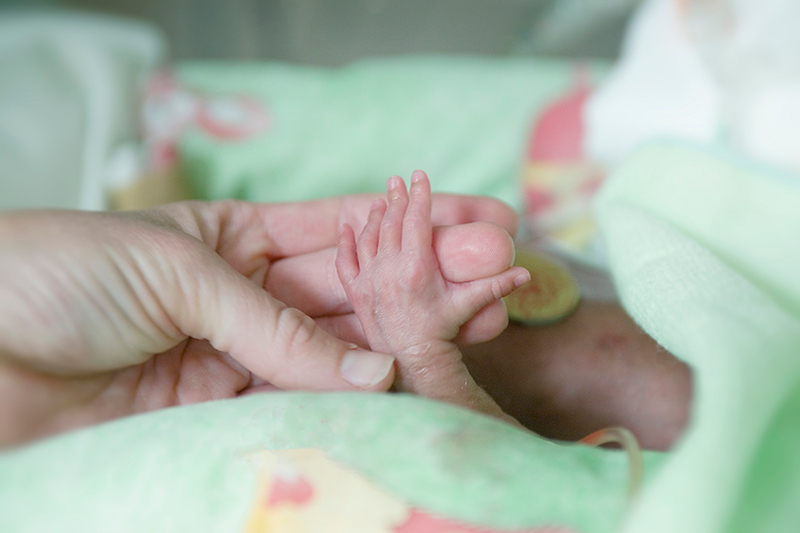 The Eunice Kennedy Shriver National Institute of Child Health and Human Development (NICHD) has announced new funding for participating centers in its Neonatal Research Network (NRN).
The purpose of the NRN is to improve healthcare and outcomes for newborns. This includes finding ways to increase survival chances without neurodevelopmental impairment for infants born premature, low-birth weight, or with other serious conditions.
Founded in 1986, the NRN conducts collaborative, multi-site clinical trials and observational studies involving newborns and lactating people, providing evidence to guide clinical practice.
Funding for the centers is awarded after a competitive application process. Awardees for the 2023-2030 cycle include the following:
Case Western Reserve University
Cincinnati Children's Hospital Medical Center
Duke University
Emory University
Lurie Children's Hospital of Chicago/Northwestern University
Sharp Memorial Hospital
Stanford University
University of Alabama at Birmingham
University of Iowa
University of Mississippi Medical Center
University of New Mexico Health Science Center
University of Pennsylvania
University of Texas -- Southwestern Medical Center
University of Texas Health Science Center Houston
University of Utah
New members of the NRN are Lurie Children's Hospital, Sharp Memorial Hospital, and the University of Mississippi. RTI International will continue as the network's data coordinating center, developing data management systems and analyzing results for NRN protocols.

The following Clinical sites will continue as Collaborating Centers:
Brown University
Nationwide Children's Center/Ohio State University
University of Rochester – University of Buffalo
These centers will work with the NRN for the next two years to complete follow-up of patients.
To date, the NRN has published more than 470 peer-reviewed papers, including advances on hypothermia as a treatment for birth asphyxia, phototherapy to reduce brain injury from jaundice in preterm infants, and a regimen showing that vitamin A supplementation may help reduce the risk of chronic lung disease and sepsis among extremely low birth weight preterm infants.