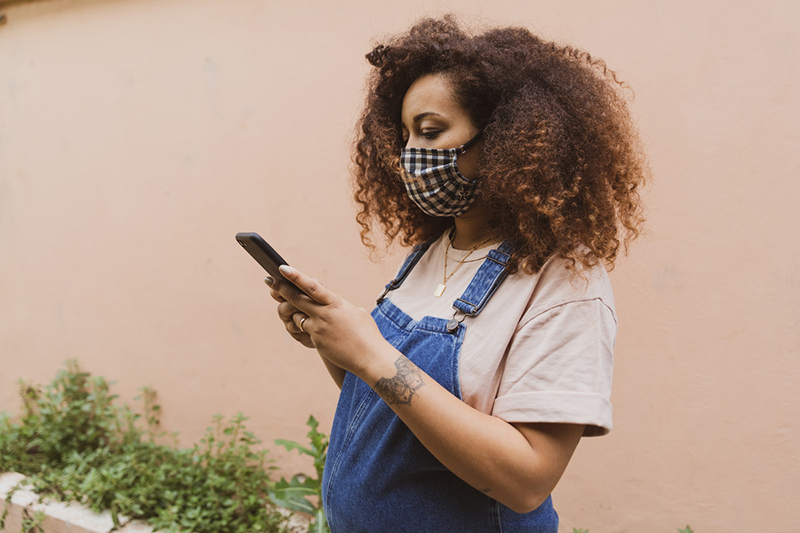 Current vaccines to prevent COVID-19 are highly effective in producing antibodies in pregnant people, resulting in more antibodies than what is generated from a natural SARS-CoV-2 virus infection, according to a study funded by the National Institutes of Health. Moreover, antibodies produced after vaccination are present in breastmilk and travel across the placenta, indicating that vaccination during pregnancy will also confer immunity to newborns.
Although the vaccines were made available to pregnant people after they were approved, they were never tested specifically during pregnancy because of safety concerns. The findings indicate that the vaccines promote strong immunity to SARS-CoV-2, like that seen in non-pregnant individuals.
The study was conducted by Andrea G. Edlow, M.D., of Massachusetts General Hospital and colleagues. It appears in The American Journal of Obstetrics and Gynecology. Funding was provided by NIH's Eunice Kennedy Shriver National Institute of Child Health and Human Development, the National Heart, Lung, and Blood Institute, and the National Institute of Allergy and Infectious Diseases.
Background
To date, more than 80,500 SARS-CoV-2 infections and 88 deaths have occurred in U.S. pregnant women. Compared to non-pregnant people the same age, those who are pregnant and have COVID-19 are more likely to have a severe infection, to be admitted to intensive care, to need a ventilator, and to die. Despite these increased risks, pregnant people were not included in studies to test the safety and effectiveness of vaccines against the disease. This is because pregnant women are often not included in studies of new vaccines because of concerns for their safety.
The study enrolled 131 participants: 84 pregnant women, 31 women who were breastfeeding, and 16 non-pregnant women of reproductive age. All the women received the required two doses of either of the two currently approved vaccines produced by Pfizer/BioNTech and Moderna. Blood and breast milk samples were taken at the time of the first vaccine dose, the second dose, 2 to 6 weeks after the second dose, at the time of delivery, and from the umbilical cords after delivery.
Results
Antibody levels against SARS-COV-2 were equivalent in the blood of pregnant, breast-feeding, and non-pregnant women and higher than antibody levels seen in a previous group of women with SARS-COV-2 infection during pregnancy. Similarly, antibodies were present in the umbilical cord and breastmilk samples. Vaccine side effects were similar in the pregnant and non-pregnant people.
Significance
The vaccines generated strong immunity to COVID-19 in pregnant and breast-feeding women, comparable to that seen in non-pregnant women and greater than the immune responses seen in pregnant people with natural SARS-CoV-2 infection. Moreover, antibodies were available to newborns through the placenta and breast milk.
Next Steps
The researchers found that, the longer the interval between the second vaccine dose and birth, the higher the level of antibodies in the umbilical cord. The researchers said additional research is needed to determine if giving the vaccine earlier in pregnancy could result in greater immunity for the newborn.
Reference
Gray KJ, et al. COVID-19 vaccine response in pregnant and lactating women: a cohort study. American Journal of Obstetrics and Gynecology. 2021.