Duane Alexander, who served as NICHD Director for more than 20 years, died at age 79 from Alzheimer's disease.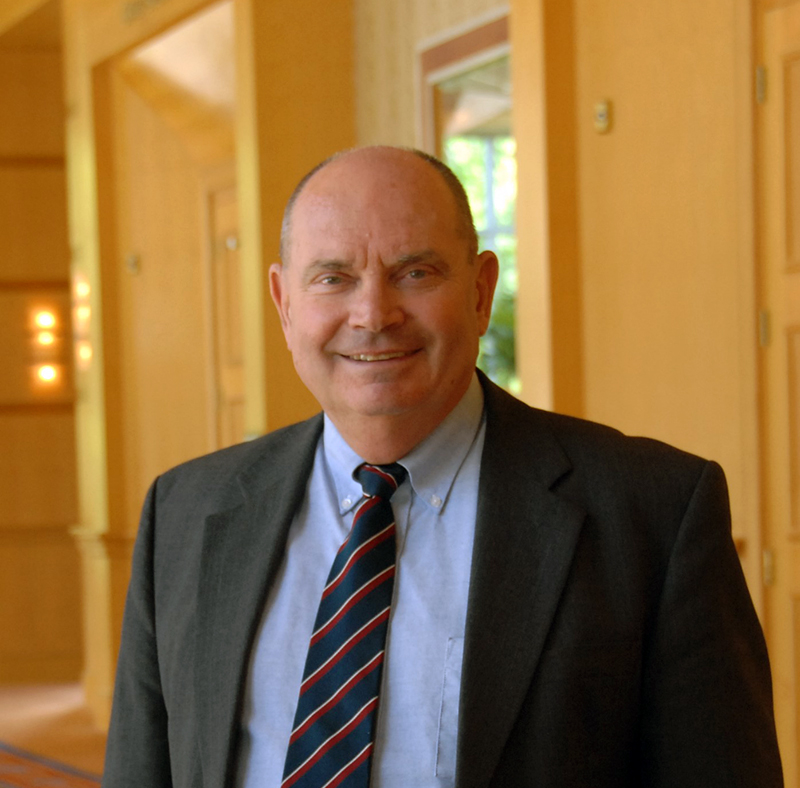 Duane Alexander, M.D., a former director of the Eunice Kennedy Shriver National Institute of Child Health and Human Development (NICHD), died on February 16, 2020, from Alzheimer's disease. He was 79 years old.
Dr. Alexander was a champion for the health and wellbeing of women, children, and people with intellectual and physical disabilities. He spent most of his career at the National Institutes of Health (NIH), with much of this time at NICHD. He was NICHD Director from 1986 to 2009, during which time he oversaw multiple achievements, including the demonstration of the safety and efficacy of amniocentesis for prenatal genetic diagnosis; the prevention of acquired intellectual and developmental disability caused by Haemophilus influenzae type b meningitis, phenylketonuria, and other conditions; the establishment of effective newborn screening programs; the reduction of Sudden Infant Death Syndrome (SIDS) rates in the United States; and the launch of the Back to Sleep campaign (now called Safe to Sleep®) to educate families about reducing SIDS risk.
Dr. Alexander presided over efforts that led to the near elimination of maternal-to-child transmission of HIV in the United States, the prevention and correction of neural tube defects such as spina bifida, and the identification of the underlying bases for Fragile X and Rett syndromes. His advocacy for people with disabilities also helped to establish the National Center for Medical Rehabilitation Research within NICHD.
Born in Baltimore in 1940, Dr. Alexander grew up in Annapolis. After graduating from Pennsylvania State University in 1962, he earned his medical degree from Johns Hopkins University School of Medicine. Following an internship and residency in pediatrics at Johns Hopkins Hospital, he joined NICHD in 1968 as a commissioned officer in the U.S. Public Health Service (USPHS) and a clinical associate in the Children's Diagnostic and Study Branch. He returned to Johns Hopkins as a fellow in pediatrics (developmental disabilities) at the John F. Kennedy Institute for Habilitation of the Mentally and Physically Handicapped Child, known today as the Kennedy Krieger Institute.

Dr. Alexander's interests brought him back to NICHD in 1971, when he became assistant to the scientific director and led the NICHD National Amniocentesis Study. From 1974 to 1978, he served as medical officer in the Office of the Assistant Secretary for Health in what is now the Department of Health and Human Services (HHS). During that time, he was also a physician on the staff of the National Commission for the Protection of Human Subjects of Biomedical and Behavioral Research, whose recommendations form the basis of current HHS regulations that protect human subjects in research. He served as NICHD Deputy Director starting in 1978 and was acting director for a time before becoming NICHD Director in 1986. For more than a decade, he also served as the United States' observer on the Steering Committee on Bioethics for the Council of Europe.
After leaving NICHD, Dr. Alexander went to the NIH Fogarty International Center, where he served as an advisor to the director on global maternal and child health issues.

He received numerous awards for his leadership and work in public health. For his USPHS efforts, he received a Commendation Medal, a Meritorious Service Medal, a Special Recognition Award, and the Surgeon General's Exemplary Service Medal. He retired from the USPHS after 31 years with the rank of Assistant Surgeon General (Rear Admiral). Dr. Alexander also received the Arnold J. Capute award from the American Academy of Pediatrics and the Dr. Nathan Davis Award for Outstanding Government Service from the American Medical Association.

A farmer in his spare time, Dr. Alexander would often share fruits and vegetables grown on his Ellicott City, Maryland, farm with NICHD staff. He was also fond of ice cream from the Berkey Creamery at Penn State and would import it to NIH's Bethesda campus for special occasions. He enjoyed music (he was quite good at playing the tuba), reading, nature, and travel and was devoted to his family—wife Marianne, a son and daughter, their spouses, and his three grandsons.