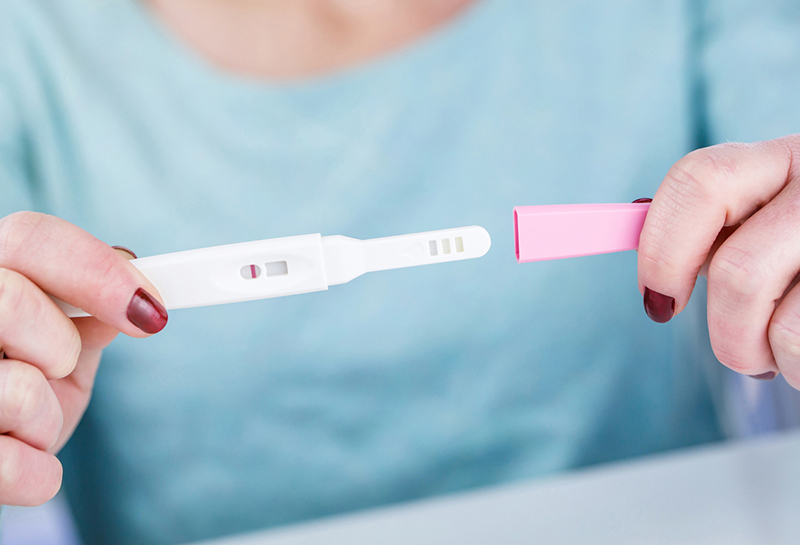 A new study funded by the National Institutes of Health contradicts the current recommendation that women with obesity should lose weight before trying to conceive. The study of more than 300 women with obesity found no difference in the proportion of live births among women with unexplained infertility who lost weight before infertility treatment and a similar group who did not lose weight before treatment. The findings suggest that a pre-conception program of dietary modification for weight loss combined with exercise, compared to an exercise program alone, offers no advantage in achieving live birth among women with obesity and unexplained infertility.
The study was conducted by Richard S. Legro, M.D., at Penn State College of Medicine, and colleagues. Funding was provided by NIH's Eunice Kennedy Shriver National Institute of Child Health and Human Development (NICHD). It appears in PLOS Medicine.
Background
Numerous studies have found that women with obesity are more likely to be infertile, to experience pregnancy loss, and to have an increased rate of maternal and fetal pregnancy complications, compared to women without obesity. For these reasons, many practitioner groups recommend that women with obesity and infertility lose weight before conception. However, there are few studies to support this recommendation.
Researchers compared two preconception interventions for women with obesity in couples with unexplained infertility. The 379 participants, who experienced at least one year of unexplained infertility, were assigned at random to two groups. The first group began a 16-week weight loss regimen combining dietary modification to reduce caloric intake, the weight loss medication Orlistat, and an exercise program. The second group undertook an exercise program alone. Participants were examined to make sure they did not have any abnormalities in the reproductive tract and ovulated regularly. Their male partners were evaluated to ensure they produced normal quantities of motile sperm. At the end of 16 weeks, participants were treated with ovarian stimulation and intrauterine insemination for three monthly cycles.
Results
Participants in the diet-and-exercise group lost an average of 6.6% of their body weight. Participants in the exercise only group did not lose a significant proportion of body weight, on average.
There were no significant differences in healthy live births between the two groups: 23 in the intensive group vs. 29 in the standard group.
Significance
"Although it differs from current clinical standards of care, there's just not enough evidence to recommend preconception weight loss in obese women with unexplained infertility," Dr. Legro said.
Reference
Legro, RS, et al. Effects of preconception lifestyle intervention in infertile women with obesity: The FIT-PLESE randomized controlled trial. PLOS Medicine. 2022.