NIH-funded analysis indicates need for more research to identify reasons for increase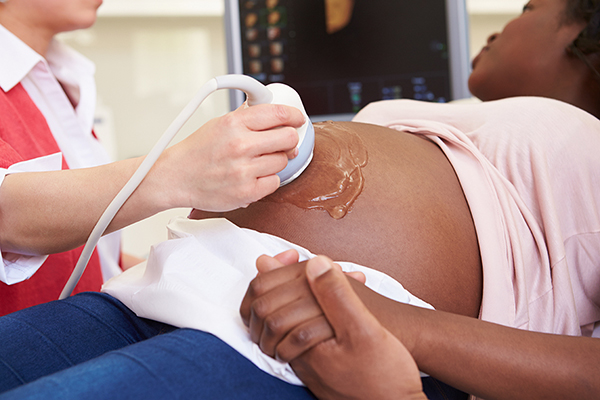 The increasing rate in the United States of severe maternal morbidity—life-threatening maternal childbirth complications—may not be accounted for by the simultaneous increase in known risk factors for these complications, suggests an analysis of California hospital records funded by the National Institutes of Health. To reduce the rate of severe maternal morbidity, more research is needed to identify additional risk factors and other potential causes for the increase, the authors concluded.
The study was led by Stephanie Leonard, Ph.D., of the Stanford University School of Medicine and was published in BioMed Central Pregnancy and Childbirth. Funding was provided by NIH's Eunice Kennedy Shriver National Institute of Child Health and Human Development and National Institute of Nursing Research.
Background
Severe maternal morbidity is a blanket term referring to 18 indicators of a life-threatening condition at delivery, among them kidney failure, fluid in the lungs, and heart failure. According to the study authors, the prevalence of severe maternal morbidity in the United States has doubled—from 0.6 percent of deliveries in 1998 to 1.4 percent of deliveries in 2014. Previous studies have linked severe maternal morbidity to older maternal age, maternal obesity, pre-pregnancy comorbidities (health conditions like high blood pressure and diabetes occurring before pregnancy), and cesarean delivery. Although many researchers have theorized that the increase in severe maternal morbidity is due to increases in these risk factors, the actual contribution of these factors is unknown.
Results
Researchers analyzed data from more than 4 million live births in California from 2007 to 2014. Severe maternal morbidity occurred in nearly 48,000 deliveries, 1.35 percent of the total and increased by 65 percent from 2007 to 2014. The known pre-pregnancy risk factors for severe maternal morbidity—older maternal age, maternal obesity and prepregnancy comorbidity—also increased during this time, but cesarean delivery did not. The researchers estimate that combined, the pre-pregnancy risk factors contributed to 13 percent of severe maternal morbidity overall, and cesarean delivery contributed to 37 percent. However, changes in the prevalence of these risk factors did not account for the increase in severe maternal morbidity during this time period.
Significance
The study findings do not support the view that changes in women's prepregnancy health and rates of cesarean deliveries account for the overall increase in severe maternal morbidity. The researchers conclude that further study is needed to identify other potential contributors. They also note that their study was limited to the state of California, representing 1 in 8 births in the United States, so the results may not apply to other parts of the country.
Next Steps
Citing previous studies, the authors note that lack of access to quality hospital care could contribute to the trend of higher severe maternal morbidity, which they plan to focus on in future work.
Reference
Leonard, SA, Main, EK, Carmichael, SL. The contribution of maternal characteristics and cesarean delivery to an increasing trend of severe maternal morbidity. BioMed Central Pregnancy and Childbirth. 2019;19(16). doi.org/10.1186/s12884-018-2169-3
Available open access at: http://rdcu.be/bf1Gc