Increased stress may interfere with adjustment to new motherhood, mother-infant bonding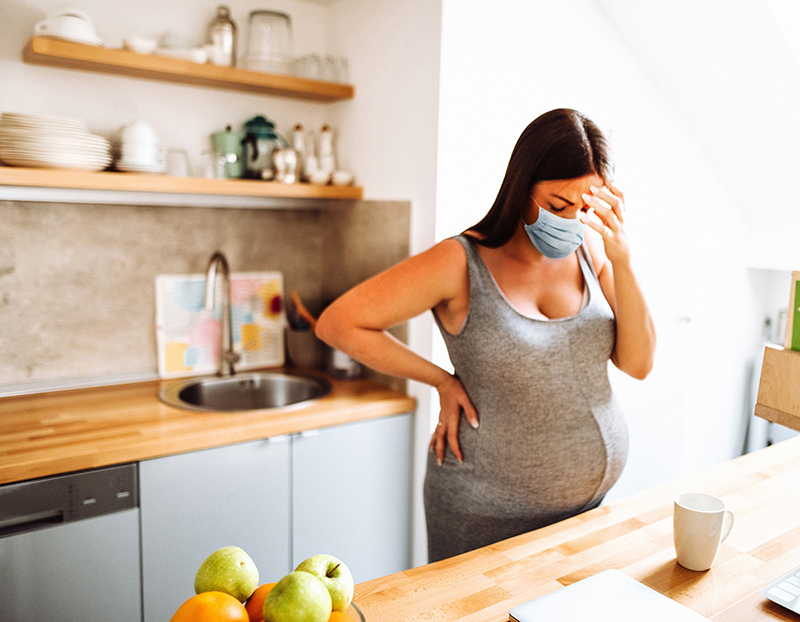 Compared to women who gave birth before the pandemic, women who gave birth in communities with a COVID-19 outbreak were more likely to experience traumatic childbirth—symptoms of strong anxiety or post-traumatic stress disorder triggered by childbirth—suggests a study funded by the National Institutes of Health. The increased stress reported by the women—who did not have COVID-19—may hinder a woman's adjustment to motherhood, mother-infant bonding, and successful breastfeeding. The researchers theorized that the women's heightened stress levels likely stem from hospitals drastically limiting visitors to reduce the spread of the virus, leaving patients alone during a critical life event.
The authors say the findings underscore the need for attention to women's mental health during childbirth in an international pandemic.
The study was conducted by Sharon Dekel, Ph.D., of Harvard Medical School and Massachusetts General Hospital and colleagues. It appears in the Journal of Affective Disorders. Funding was provided by NIH's Eunice Kennedy Shriver National Institute of Child Health and Human Development.
Background
Prior to the pandemic, previous studies have found as many as one-third of U.S. pregnancies result in traumatic childbirth experiences. Prior research also has documented the association between maternal traumatic stress and maternal-infant bonding problems and failure to breastfeed. In the current study, authors sought to understand how the added stress of COVID-19 affected childbirth and the postpartum period.
Researchers collected online surveys from more than 1,200 women primarily from the United States and from several other countries who gave birth in March and April of 2020. Participants were not known to have COVID-19 and on average, had given birth two months earlier. The majority of participants resided in four states: Massachusetts, New York, Texas, and California. Roughly two thirds were first-time mothers.
Results
Compared to a similar group of women who gave birth before the pandemic, women delivering in communities with a COVID-19 outbreak reported higher stress symptoms in response to childbirth. Similarly, the women also reported problems bonding with their infants and with breastfeeding soon after birth.
Significance
The findings suggest that the coronavirus pandemic significantly increased women's stress during childbirth and that this added stress may affect women's adjustment to motherhood and mother-infant bonding. Researchers recommend expanding mental health screening in hospitals and birthing centers during the pandemic to identify women who may be at high risk for posttraumatic stress disorder and depression. Increasing support for breastfeeding mothers also can reduce problems with infant feeding and mother-infant bonding.
Reference
Mayopoulos, G.A. et al. COVID-19 is associated with traumatic childbirth and subsequent mother-infant bonding problems
. Journal of Affective Disorders. 2021.