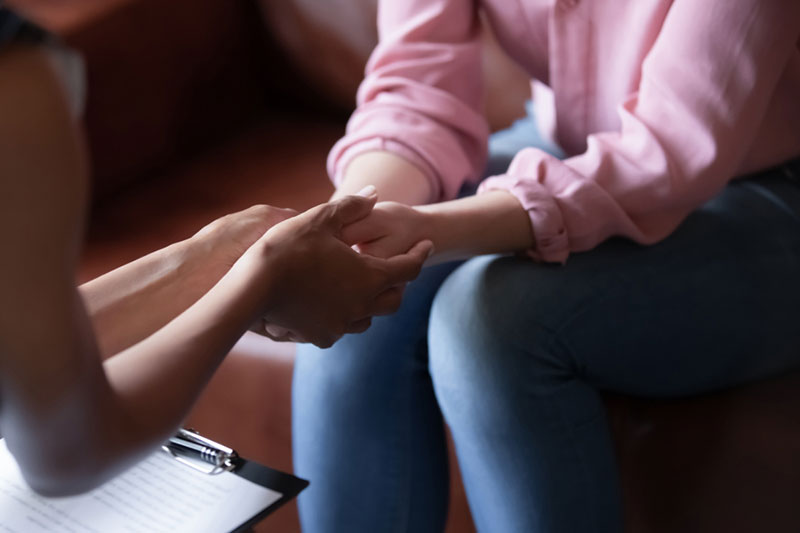 Children and teens injured by a firearm were 50% more likely to be diagnosed with a mental health disorder in the year after the injury, compared to children and teens injured in a motor vehicle crash, according to an analysis of medical records funded by the National Institutes of Health. The findings suggest that firearm injuries may increase the risk for mental health disorders more than other kinds of traumatic injuries and that children injured by firearms may benefit from mental health screening.
The study was conducted by Peter F. Ehrlich, M.D., of the C.S. Mott Children's Hospital at the University of Michigan, and colleagues. It appears in the Annals of Surgery. Funding was provided by NIH's Eunice Kennedy Shriver National Institute of Child Health and Human Development, through the Firearm Safety Among Children and Teens (FACTS) Consortium
.
Background
According to the U.S. Centers for Disease Control and Prevention, there were 4,368 firearm-related deaths and an estimated 15,000 to 20,000 nonfatal firearm injuries among youth in 2020. Exposure to trauma—frightening or distressful events—is a risk factor for mental health conditions. Although violent injuries are more often associated with a greater risk for mental health symptoms than are other kinds of injury, little research has been conducted on the mental health consequences of firearm injury in children and adolescents.
To learn more about the mental health care needs of children and teens injured by firearms, researchers analyzed records from Medicaid and the Children's Health Insurance program of children ages 3 to 17. They compared mental health diagnoses up to a year after injury among 1,450 children injured by firearms and 3,691 children injured in a motor vehicle crash. Mental health diagnoses included attention deficit disorder; disruptive, impulse control, and conduct disorders; depressive disorders; and trauma- and stress-related disorders.
Results
Children injured by firearms had a 55% greater chance of having a new mental health condition—about 35% of the total with firearms injuries, compared to 26% of those injured in a motor vehicle crash. Compared to those with motor vehicle-related injuries, children with firearms injuries were more than twice as likely to have a newly diagnosed substance-related or addictive disorder and twice as likely to have a trauma- or stress-related disorder.
Significance
"We know that trauma exposure, such as that experienced with a firearm injury, is a well-established risk factor for child mental health conditions, but until recently we knew very little of about the mental health consequences following a firearm injury," Dr. Ehrlich said. "We hope that our study will illuminate the magnitude and types of disorders most likely to arise in young firearm injury survivors, so they can receive timely diagnosis and care."
The authors added that children hospitalized after firearm injuries may benefit from mental health screenings and interventions.
Reference
Ehrlich, PF, et al. Mental health care following firearm and motor vehicle-related injuries: differences impacting our treatment strategies. Annals of Surgery. 2022.