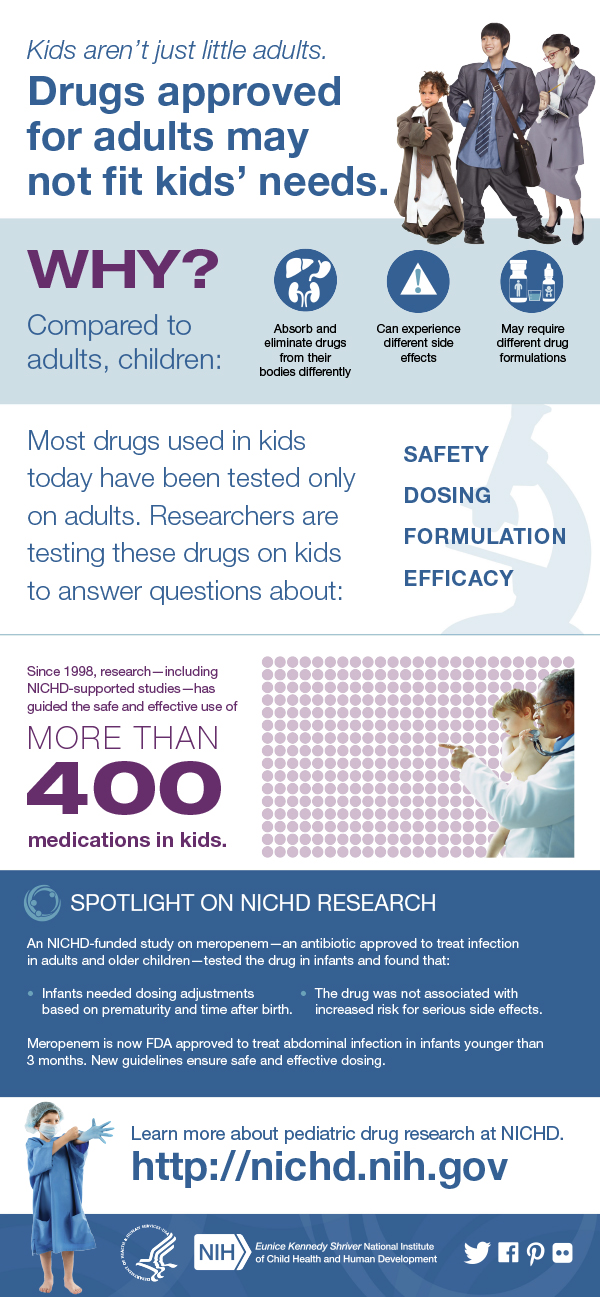 Kids aren't just little adults.
Drugs approved for adults may not fit kids' needs.
Why?
Compared to adults, children:
Absorb and eliminate drugs from
their bodies differently
Can experience different side effects
May require different drug formulations
Most drugs used in kids today have been tested only on adults. Researchers are testing these drugs on kids to answer questions about:
Safety
Dosing
Formulation
Efficacy
Since 1998, research—including NICHD-supported studies—has guided the safe and effective use of more than 400 medications in kids.
Spotlight on NICHD Research
An NICHD-funded study on meropenem—an antibiotic approved to treat infection in adults and older children—tested the drug in infants and found that:
Infants needed dosing adjustments based on prematurity and time after birth.
The drug was not associated with increased risk for serious side effects.
Meropenem is now FDA approved to treat abdominal infection in infants younger than 3 months.
New guidelines ensure safe and effective dosing.

Learn more about pediatric drug research at NICHD.

http://nichd.nih.gov
References: