Theresa Hayes Cruz, Ph.D.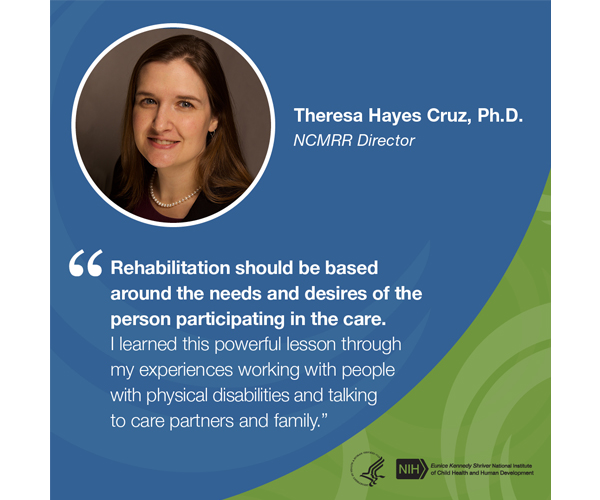 Dr. Theresa Hayes Cruz's love of math and science led her to study biomedical engineering. Her experience working in a rehabilitation hospital with people with stroke, traumatic brain injury, spinal cord injury, and other physical impairments inspired her to pursue her biomedical engineering Ph.D. and a career in research rehabilitation.
Alison Cernich, Ph.D.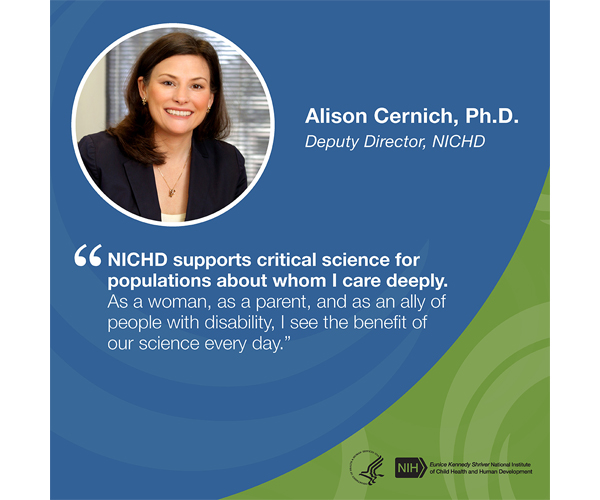 Dr. Alison Cernich had different plans for her future career until cinematic inspiration redirected her path. As NICHD's Deputy Director, she proudly represents the science the institute supports and steps up to whatever the role brings her, including this past year's many COVID challenges.
Diana W. Bianchi, M.D.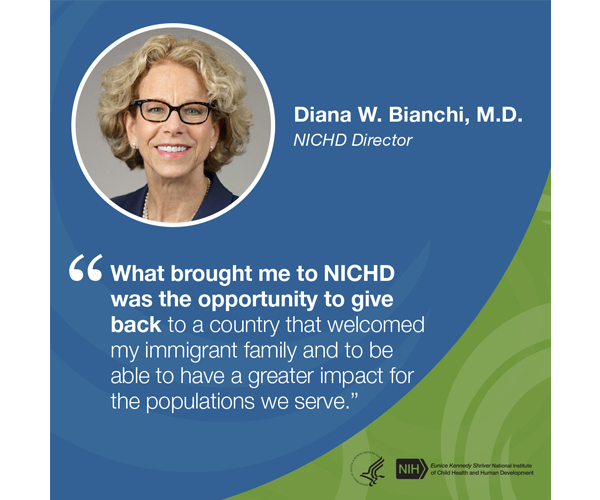 Dr. Diana Bianchi's interest in science and research began through her love of nature and the profound influence of watching her family cat give birth and continued to grow thanks to the influence of exceptional female role models throughout her high school and higher education training.
Veronica Gomez-Lobo, M.D.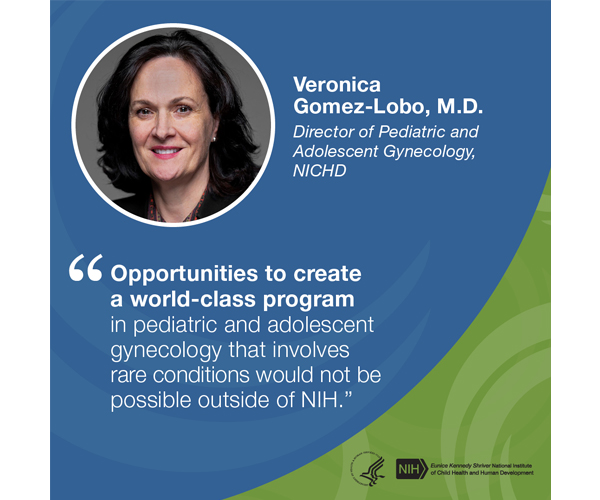 Dr. Veronica Gomez-Lobo wanted to be a doctor from the age of 12. Her interest in medicine initially grew from a desire to care for underserved populations. As a resident, she discovered a love for teaching, and as a residency director, she added scholarship and research to her list of interests.
Learn more about Dr. Gomez-Lobo.
Return to Get to Know NICHD.