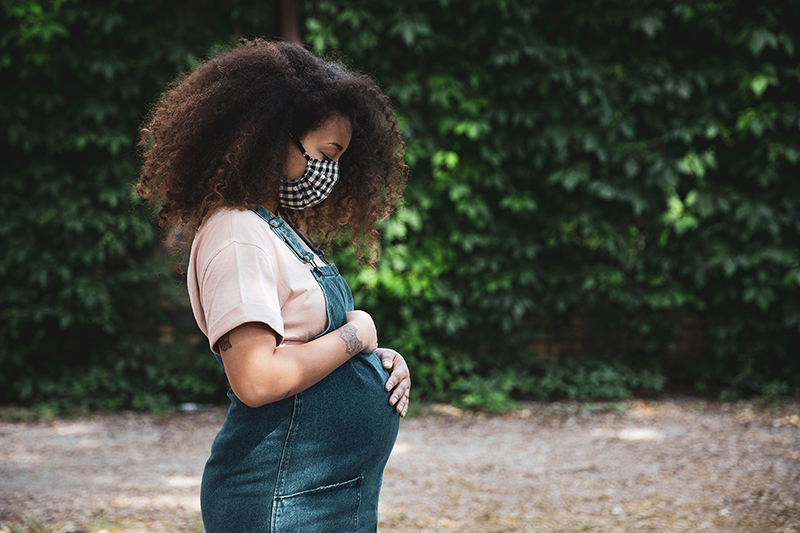 As the COVID-19 pandemic persists, SARS-CoV-2 vaccines offer the potential to halt the spread of the virus. Preliminary findings from our Gestational Research Assessments for COVID-19 (GRAVID) study suggest that COVID-19 disease during pregnancy can carry a higher risk of complications. Yet, we know very little about the effectiveness and safety of the vaccines during pregnancy.
In a Viewpoint published today in the Journal of the American Medical Association,
my colleagues and I stress the importance of including pregnant and lactating people in SARS-CoV-2 vaccine research. There are longstanding obstacles to the inclusion of pregnant and lactating people in clinical research that leave this population having to decide whether or not to receive a vaccine without the benefit of scientific evidence.
The manufacturers of these vaccines excluded pregnant and lactating people from the clinical trials needed to obtain Emergency Use Authorizations from the U.S. Food and Drug Administration (FDA). As the vaccines are distributed, the U.S. Centers for Disease Control and Prevention and the FDA will obtain information from those who receive them on their potential impact during pregnancy, as well as information on infant outcomes. These data will eventually prove to be useful, but today pregnant people and their clinicians must make real-time decisions about taking the vaccine.
In 2016, the 21st Century Cures Act established the Task Force on Research Specific to Pregnant Women and Lactating Women, which included experts from multiple federal agencies, academia, industry, and non-profit organizations. The Task Force developed recommendations on how to safely and ethically include pregnant and lactating people in clinical research. These recommendations must now be implemented to ensure that this population receives the same evidence that non-pregnant adults receive to make informed decisions about their medical care.
As I have said many times, pregnant and lactating people need to be protected through research rather than from research.
A Month of Transitions
In other news, as we transition to a new administration and Congress, I am optimistic about the opportunities for our country and for the NICHD mission. Research related to child and maternal health, disability and rehabilitation, and other key NICHD areas are priorities shared by several congressional leaders, and we look forward to working with them. I am also delighted that, at the invitation of President Biden, our own NIH Director Dr. Francis S. Collins is staying on in his position.
As for NICHD, our vision remains unblurred. In 2021, we will continue our research focus to promote healthy pregnancies, healthy children, and healthy and optimal lives for all.