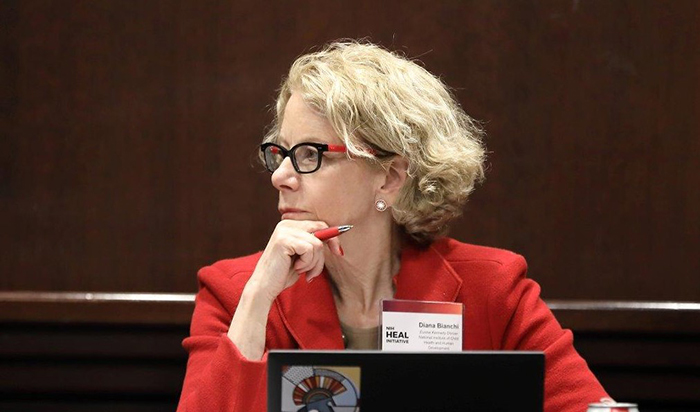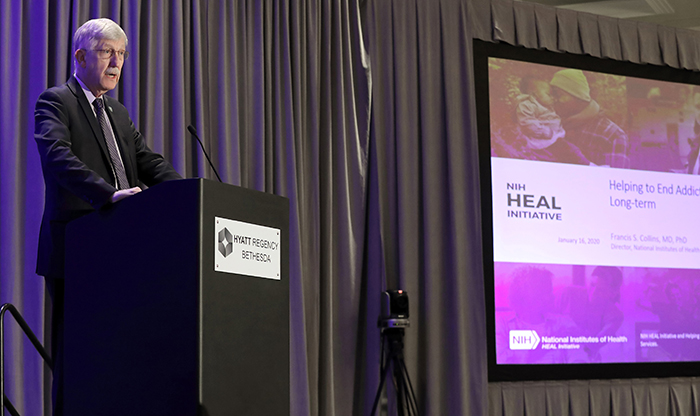 The New Year brings renewed vigor to our research priorities, particularly the Helping to End Addiction Long-termSM Initiative, or NIH HEAL InitiativeSM, in which NICHD plays an integral role. Earlier this month, I joined NIH Director Dr. Francis Collins, HHS Secretary Alex Azar, and Surgeon General Vice Admiral Dr. Jerome Adams for the NIH HEAL Investigator's Meeting.
Hundreds of researchers gathered with the shared goal of discussing potential strategies for preventing and treating opioid misuse and pain. This was another opportunity to highlight the Advancing Clinical Trials in Neonatal Opioid Withdrawal (ACT NOW) initiative, which is a joint program between NICHD and NIH's Environmental influences on Child Health Outcomes (ECHO) Program.
The incidence of Neonatal Opioid Withdrawal Syndrome (NOWS) in the United States has increased more than five-fold since 2004 to almost 7 per 1,000 hospital births. Every 15 minutes, a baby is born in the United States suffering from opioid withdrawal. Little is known about the long-term effects of this condition, and there are few standard, evidence-based treatments.
The ACT NOW program aims to correct this, establishing an evidence-based standard of care for newborns who were exposed to opioids while in the womb. The clinical studies will explore strategies for weaning infants from treatments and evaluate non-drug treatments, such as the Eat, Sleep, Console approach.
NICHD also has launched programs to find alternatives to opioids for painful conditions in women of reproductive age. Research in this area will serve as a powerful complement to the ACT NOW initiative. In our American Journal of Obstetrics and Gynecology (AJOG) Viewpoint article, ECHO Program Director Dr. Matthew W. Gillman and I describe our coordinated efforts to address the impact of opioids on women and children
.
ACT NOW researchers will be working at 20 study sites across the United States. As I shared in a recent NIH Medline Plus article, these efforts will expand into large clinical trials and follow-up studies to provide evidence that will improve how providers identify and treat babies with opioid withdrawal.
In the coming months, we also will host workshops addressing and shedding light on research related to ACT NOW. One workshop will address practical considerations on the use of buprenorphine in infants for the treatment of NOWS and other pediatric conditions requiring opioid therapy.