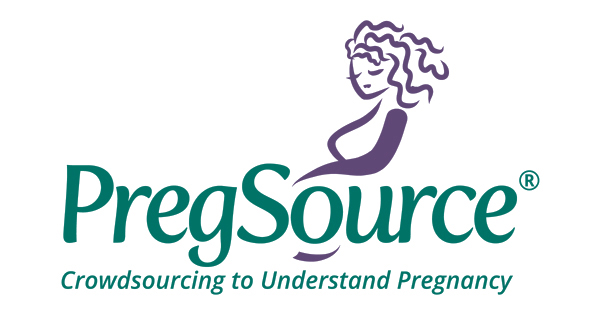 Like many first-time moms-to-be, Carey Tang has multiple pregnancy apps on her phone, and she regularly searches the Internet for information. But like the rest of us who mine the web to enhance our knowledge, she often has trouble separating fact from fiction.
Ms. Tang, who is in her second trimester, works in fundraising for the Children's Hospital Foundation, part of the Children's National Health System, which supports doctors, nurses, and scientists in advancing pediatric medicine. She understands that for all we know about treating disease, there is much we do not yet know about health. For example, for pregnant women, health care providers do not yet have answers to some very basic questions. What if we could collect information about the typical experiences of pregnancy and the impact of pregnancy on the long-term health of the mother?
To bridge this knowledge gap, the National Institutes of Health (NIH) recently launched PregSource®, a research project aimed at enhancing the available evidence on typical pregnancies. Unlike other projects, PregSource gathers information directly from pregnant women, so we can learn how women from a variety of backgrounds experience pregnancy. Through confidential, online questionnaires, pregnant women can add to the knowledge base for researchers and health care providers. At the same time, women who join PregSource can track their pregnancies, share their health information with their providers, and see how their experiences are similar to or differ from other women. NIH's Eunice Kennedy Shriver National Institute of Child Health and Human Development is leading the project with more than 15 public and private partners, including several other NIH institutes and professional societies. Women who join PregSource get the benefit of access to health information from our partner organizations, free of charge and without advertisements or product information, so they know what they are reading is reliable and unbiased.
For new mom Katie Morris, PregSource offered extensive information on pregnancy and post-partum health. Morris, a health science policy analyst who works at NIH, began using PregSource when she was about six months along and has continued mining the information since her baby girl was born in November. She has found the Resource Library particularly helpful as it includes more than 450 links to health information from pregnancy through child development. The information on breastfeeding, including tips on how to stay hydrated, helped her to boost her milk supply and, she said, enhanced her experience with her baby.
The Resource Library includes links and research from multiple PregSource partners. For example, a section on morning sickness offers information on ways to cope with nausea and vomiting, linking to the American College of Nurse Midwives, as well as NIH's National Center for Complimentary and Integrative Health, among others.
For Ms. Tang, the weight tracker in PregSource has been a useful tool, offering not only a graph of her own weight over time, but an estimate of what she can expect to gain throughout her pregnancy. She was unable to find this feature in other popular pregnancy tools. Ms. Tang also found that the PregSource questionnaires were more in-depth than other pregnancy surveys, and she continues to visit the site because she trusts the information and wants to contribute to the overall understanding of pregnancy.
PregSource also tracks the emotional elements of pregnancy, such as mood, and its questionnaires aim to capture data on labor, delivery, feeding, and the early years of childhood. By offering a more comprehensive picture of pregnancy—from healthy experiences to those that are more complicated—PregSource promises to inform strategies for improving maternal and infant care in the United States and around the world.
Collecting information directly from pregnant women, rather than through intermediaries like healthcare providers, gives a unique perspective. Women can be open and honest in this confidential online forum, and they can enter their information on their own schedules. While women can track their personal data, all information that is collected and made available to researchers is anonymous.
Ms. Tang said she plans to use PregSource throughout her pregnancy and her baby's expected birth in May. "Most of what I get online is the scary stuff, the 'what ifs.' I would much rather surround myself with the most-likely situations.'  Ms. Tang is intrigued that we will one day have a database built on information gleaned directly from thousands of pregnant women.