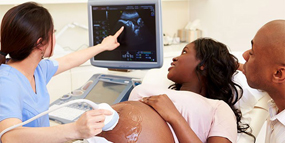 In 2023, NICHD formed the PRGLAC Implementation Working Group of Council, a subgroup of NICHD's National Advisory Child Health and Human Development (NACHHD) Council, to monitor and report on the implementation of recommendations for improving knowledge and research on safe and effective therapeutics for pregnant and lactating people.
The recommendations came from the congressionally mandated, NICHD-led PRGLAC, established as part of the 21st Century Cures Act. Although the Task Force was renewed for a time after submitting its recommendations to the HHS secretary, putting its recommendations into practice is now the focus of the Implementation Working Group of Council.
The working group will host a series of meetings on implementation activities beginning in November 2023. The group anticipates presenting updates and findings to NACHHD Council in June 2024.
Meetings
Contact
Emma Carpenter, Legislation and Public Policy Branch, Office of Legislation, Public Policy, and Ethics, NICHD   
Email: emma.carpenter@nih.gov