Image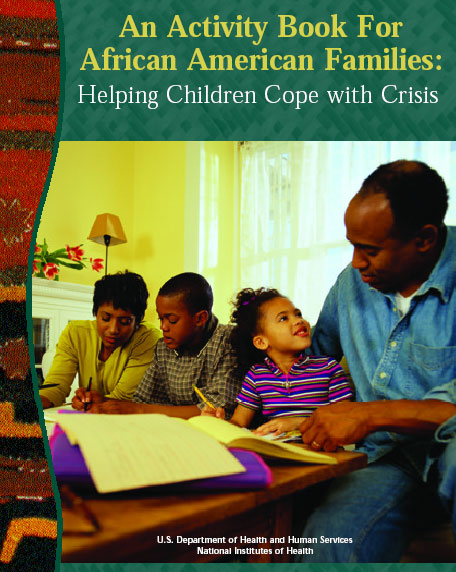 This book, geared toward African American families and communities, describes ways to help children cope with crisis and describes activities that can help children to handle their emotions and to communicate using their creativity.
This 94-page activity book, from the NICHD and the National Black Child Development Institute, provides information and resources that can help parents instill a sense of safety in their children during times of crisis, through creative activities that encourage communication. The book is part of an effort to give parents tools to help their children handle crises.
Preferred Citation:
Eunice Kennedy Shriver
National Institute of Child Health and Human Development, NIH, DHHS. (2012). An Activity Book for African American Families: Helping Children Cope with Crisis (03-5362B). Washington, DC: U.S. Government Printing Office.