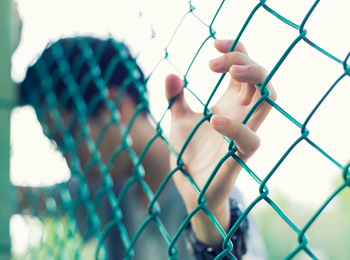 Children and youth diagnosed with depression, and those taking antidepressants, should be monitored and potentially treated to prevent excess weight gain. This is the conclusion of researchers funded by the National Institutes of Health, who observed progressive weight gain among children and older teens diagnosed with depression and those taking antidepressants.
The study appeared in the journal Obesity and was conducted by Brian S. Schwartz of the Johns Hopkins Bloomberg School of Public Health. NIH's Eunice Kennedy Shriver National Institute of Child Health and Human Development (NICHD) provided support for the study.
Background
The researchers noted that depression has been increasing in recent decades, affecting an estimated 2 to 3 percent of children and 4 to 8 percent of adolescents. The incidence of major depressive disorder in adolescence ranges from 15 to 20 percent. The study authors added that obesity and depression often occur together, and studies of adults have shown that obese people are at higher risk for depression and depressed people are at higher risk for weight gain. No prior studies have examined depression diagnosis and treatment with antidepressants in relation to weight gain in children.
Results
To conduct their study, the authors examined medical records containing diagnosis and prescription information for more than 105,000 children from a Pennsylvania hospital. When compared to young people who had not been diagnosed with depression, those who had been diagnosed at least once had, on average, a higher body mass index (BMI). This result was similar for those who had been prescribed antidepressants—either for depression or for other medical reasons. BMI is an estimate of a person's proportion of body fat and is calculated on the basis height and weight. The more time that had passed since the diagnosis or since beginning antidepressant treatment, the higher the BMI, the study authors found.
Compared to children and youth who had not received an antidepressant, those who had been treated with an antidepressant gained an average of 2.1 kg (about 4 ½ lbs.) by age 18. Weight gain also varied with the type of antidepressant prescribed. For example, those receiving selective serotonin reuptake inhibitors gaining an average 2.5 kg, or approximately 5 ½ lbs.
Because antidepressants are sometimes prescribed for other disorders, the researchers also looked at weight gain among those who received antidepressants but who had not been diagnosed with depression. Although young people in this group gained less weight than those with a depression diagnosis, they gained more than did those who had been diagnosed and received antidepressants.
Significance
"We know that depressed people are subject to weight gain, and we know that obese people are at risk for depression," said Layla Esposito, Ph.D., of NICHD's Child Development and Behavior Branch, who served as project scientist for the study.

Depression is a serious illness, which can affect their overall health and increase their risk of death, she said. It is extremely important that those at risk for depression are monitored for the onset of symptoms and those who are diagnosed with it receive treatment.
"This study shows that treating depression may not be enough. Once kids have been referred for medical care, it may be important to monitor them for signs of weight gain and perhaps to provide referral for a weight-control intervention, if needed."
Reference
Schwartz, B.S., et al. "Depression, its co-morbidities and treatment, and childhood body mass index trajectories." Obesity (Silver Spring). 2016 Dec;24(12):2585-2592. doi: 10.1002/oby.21627.