The slideshow below provides a look into the Zebrafish Facility at NIH. You may also view all slides.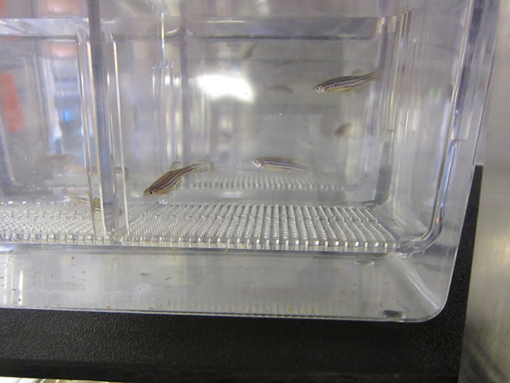 Adult zebrafish at the NIH Zebrafish facility.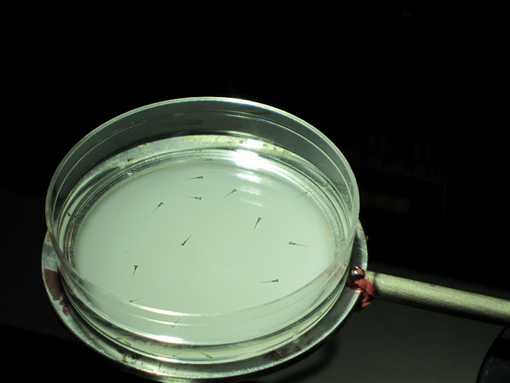 Newly hatched zebrafish fry.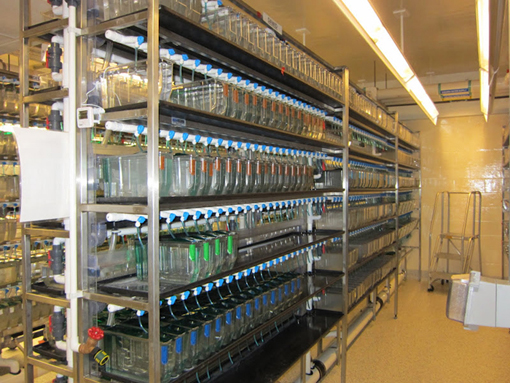 A rack of tanks at the NIH zebrafish facility.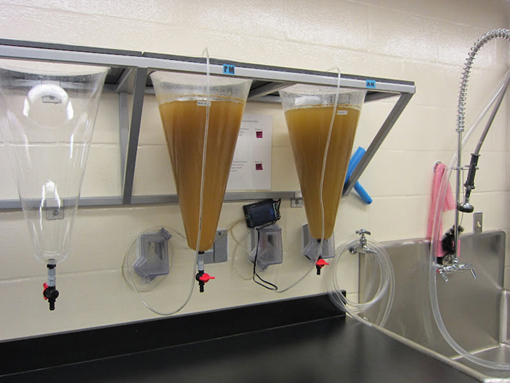 Hatching containers for brine shrimp, tiny crustaceans that provide a staple food for zebrafish at the NIH facility.
###
About the Eunice Kennedy Shriver National Institute of Child Health and Human Development (NICHD): The NICHD sponsors research on development, before and after birth; maternal, child, and family health; reproductive biology and population issues; and medical rehabilitation. For more information, visit the Institute's Web site at http://www.nichd.nih.gov/.