Statistician recognized by the government of Ireland for groundbreaking approaches to population forecasting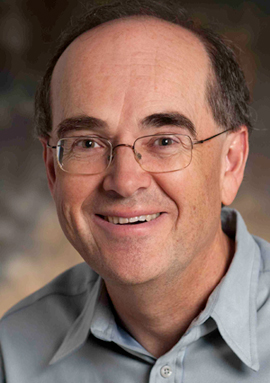 A long-time grantee of the Eunice Kennedy Shriver National Institute of Child Health and Human Development (NICHD) has been awarded the St. Patrick's Day Science Medal from Science Foundation Ireland for developing statistical methods that account for uncertainty when forecasting population changes.
Adrian E. Raftery, Ph.D., a statistician at the University of Washington, has been a grantee of National Institutes of Health since 2002 and an NICHD grantee since 2007. Science Foundation Ireland is the Irish government's primary agency for funding and promoting research in science, technology, engineering, and mathematics. It awards the Saint Patrick's Day Medal each year to distinguished Irish scientists, engineers, or technology leaders living and working in the United States.
Dr. Raftery was born in Dublin and joined the faculty of the University of Washington in 1986, where he developed, tested, and applied statistical models for improving forecasting and estimates of probability.
"Dr. Raftery has developed statistical tools that have advanced our understanding of population growth," said Rebecca Clark, Ph.D., chief of the Population Dynamics Branch at NICHD, which has provided support for Dr. Raftery's research on estimating population growth, fertility, mortality, migration, and the spread of sexually transmitted diseases.
According to a statement by Science Foundation Ireland, the United Nations published a recalculation

of world population projections which directly incorporated Dr. Raftery's work.
"Professor Raftery's work to quantify statistical uncertainty in demographic projections has fundamentally changed approaches to population forecasting," the statement said.
###
About the Eunice Kennedy Shriver National Institute of Child Health and Human Development (NICHD): NICHD conducts and supports research in the United States and throughout the world on fetal, infant and child development; maternal, child and family health; reproductive biology and population issues; and medical rehabilitation. For more information, visit NICHD's website.
About the National Institutes of Health (NIH): NIH, the nation's medical research agency, includes 27 Institutes and Centers and is a component of the U.S. Department of Health and Human Services. NIH is the primary federal agency conducting and supporting basic, clinical, and translational medical research, and is investigating the causes, treatments, and cures for both common and rare diseases. For more information about NIH and its programs, visit http://www.nih.gov.