Intramural Division Uses Lifespan Approach to Studying the Health of Populations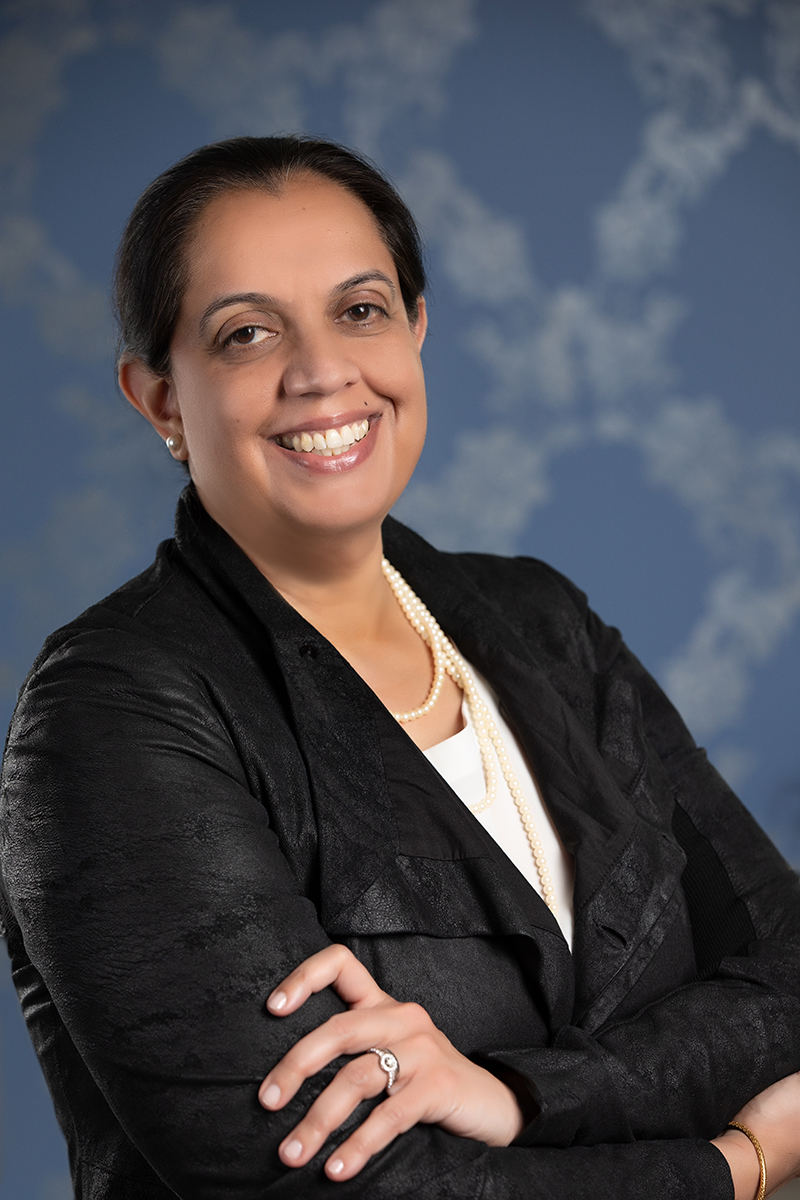 Una Grewal, Ph.D., M.P.H., was selected as director of the NICHD Division of Population Health Research (DiPHR) within the institute's intramural research program.
"We are pleased that Dr. Grewal will further her commitment to the institute as DiPHR director," said NICHD Director, Diana W. Bianchi, M.D. "In addition to her outstanding experience and capabilities, her compelling vision for the division's future will help usher in new directions for this important research."
Dr. Grewel, who was also promoted to senior scientist, had been serving as the DiPHR acting director since February 2020, just before the COVID-19 pandemic began. She served admirably in this role, providing managerial leadership and scientific administration that helped the division navigate multiple uncertainties, from handling abrupt shift to mandated remote work, to making contingency arrangements for all the division's operations and workflow, to onboarding of new staff, fellows, and trainees completely online. Prior to being acting director, Dr. Grewal was the deputy director of DiPHR from 2013 to 2020.
DiPHR scientists are international leaders in conducting multidisciplinary, translational research on the health of populations across the lifespan. The division's portfolio includes etiological and interventional studies of successful reproduction, the health and well-being of pregnant people and their infants, and the optimal growth and development of children and adolescents. Although DiPHR has always been part of NICHD's intramural research program, it was relocated into the NICHD Division of Intramural Research earlier this year to promote seamless stewardship of research dollars and activities.
Dr. Grewal's primary research focuses on fetal growth and pregnancy outcomes, especially in relation to maternal nutrition. As a perinatal epidemiologist, she is at the forefront of novel, large-scale research initiatives, including as a co-investigator for the NICHD Fetal Growth Study and principal investigator for the Dietary Patterns during Pregnancy component, which she developed with extramural funding from the NIH Office of Dietary Supplements. In addition, Dr. Grewal serves as an associate investigator on the NICHD Fetal 3D Study.
Dr. Grewal received her bachelor's degree magna cum laude from Smith College and earned both her master's degree in public health and her doctorate in epidemiological sciences at the University of Michigan School of Public Health. She joined NICHD in 2007 as a DiPHR staff scientist, after completing a post-doctoral fellowship with the March of Dimes/California Birth Defects Monitoring Program.