Three national centers to develop best practices for prevention, intervention and treatment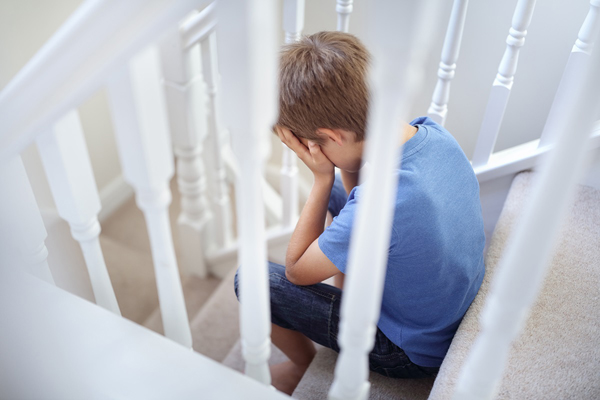 The National Institutes of Health is funding three centers that will conduct research on all forms of child abuse and neglect. The Capstone Centers for Child Maltreatment Research promise to identify best practices for prevention and screening, as well as treatment of children affected by abuse.
In September 2018, NIH's Eunice Kennedy Shriver National Institute of Child Health and Human Development (NICHD) awarded the most recent grant to Washington University in St. Louis, in addition to funding for a collaborative center involving the University of Rochester, New York, and the University of Minnesota, Minneapolis. The first capstone center grant was awarded in 2017 to the Pennsylvania State University, University Park, to establish the NIH is investing a total of nearly $21 million over five years for the three centers, pending the availability of funds.
"These new centers enable us to raise awareness and understanding about child abuse and neglect on a national level," said Valerie Maholmes, Ph.D., chief of NICHD's Pediatric Trauma and Critical Illness Branch. "Understanding personal history and early exposure to maltreatment may help us provide more targeted responses and improve the long-term health of survivors."
Each center will have a distinct approach and focus:
Washington University in St. Louis will establish the Center for Innovation in Child Maltreatment Policy Research and serve as a data hub for all the centers. This center will focus on long-term child health outcomes, identify newborns at high-risk for maltreatment, screen the infants for maltreatment, and conduct follow-up exams at 6 months and 18 months after birth. It aims to identify high-risk markers for child abuse that could be used by health professionals in evaluating possible cases of maltreatment.
The University of Rochester's Mt. Hope Family Center, in partnership with the University of Minnesota's Institute for Translational Research in Children's Mental Health, will launch the Translational Research that Adapts New Science for Maltreatment Prevention (TRANSFORM) Center. The center will focus on long-term effects of childhood abuse and maltreatment. Center researchers also will work within the local community to develop and test a home-visit, parent-child counseling program. In addition, the center will initiate training programs to prepare future researchers in the field.
Penn State's Translational Center for Child Maltreatment Studies includes research on the effectiveness of a screening tool for pediatric abusive head trauma. In another study, investigators will investigate why some survivors of child abuse face long-term health complications, while others are more resilient and experience fewer long-term effects.
###
About the Eunice Kennedy Shriver National Institute of Child Health and Human Development (NICHD): NICHD conducts and supports research in the United States and throughout the world on fetal, infant and child development; maternal, child and family health; reproductive biology and population issues; and medical rehabilitation. For more information, visit http://www.nichd.nih.gov.
About the National Institutes of Health (NIH): NIH, the nation's medical research agency, includes 27 Institutes and Centers and is a component of the U.S. Department of Health and Human Services. NIH is the primary federal agency conducting and supporting basic, clinical, and translational medical research, and is investigating the causes, treatments, and cures for both common and rare diseases. For more information about NIH and its programs, visit http://www.nih.gov