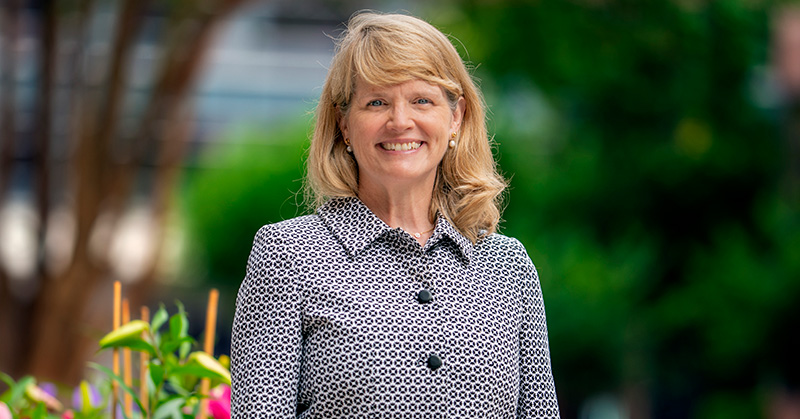 Catherine Gordon, M.D., M.S., has been appointed clinical director at the Eunice Kennedy Shriver National Institute of Child Health and Human Development (NICHD), part of the National Institutes of Health. In her new role, she will lead the institute's intramural clinical research program to improve understanding of the biological, medical, reproductive, and behavioral aspects of typical and atypical human development.
"Dr. Gordon is a highly accomplished clinical researcher and physician with long-standing ties to NICHD both as a grantee and an advisory council member," said NICHD Director Diana W. Bianchi, M.D. "Her expertise and vision will help ensure the high quality of our clinical research program and create a research environment that encourages creativity and scientific collaboration."
Dr. Gordon comes to NICHD from the Baylor College of Medicine in Houston, where she was professor of pediatrics. Previous leadership roles include chief of the Division of Adolescent/Young Adult Medicine at Boston Children's Hospital and professor of pediatrics at Harvard Medical School. She is a board-certified adolescent medicine specialist and pediatric endocrinologist with expertise in pediatric bone health and reproductive endocrinology. Her research focuses on preventing pediatric osteoporosis and optimizing factors important for bone development, such as nutrition and exercise, as well as bone loss in adolescents with chronic disease.
As NICHD Clinical Director, Dr. Gordon will oversee the institute's broad intramural clinical research portfolio, which includes clinical trials, natural history studies of rare diseases, and drug and device development. Research areas include developmental disorders, developmental endocrinology, neurosciences, genetics, translational imaging, pediatric and reproductive endocrinology, infertility, fertility preservation, and population health. Currently, there are 69 active clinical protocols conducted by 24 principal investigators. Dr. Gordon also will lead her own research program focused on adolescent bone health.
Dr. Gordon received her bachelor's degree from North Carolina State University and her medical degree from the University of North Carolina at Chapel Hill. She completed her residency and a combined fellowship in pediatric endocrinology and adolescent medicine at Boston Children's Hospital. She also earned a master's degree in clinical investigation from Harvard Medical School.
Her awards and honors include an Outstanding Achievement Award from the Society for Adolescent Health & Medicine, election to the American Pediatric Society, and a Presidential Early Career Award for Scientists and Engineers. Dr. Gordon has served as associate editor for the scientific journals Bone and the Journal of Adolescent Health and is the senior editor for Neinstein's Adolescent and Young Adult Health Care, a widely read medical textbook.