Alison Cernich, Ph.D.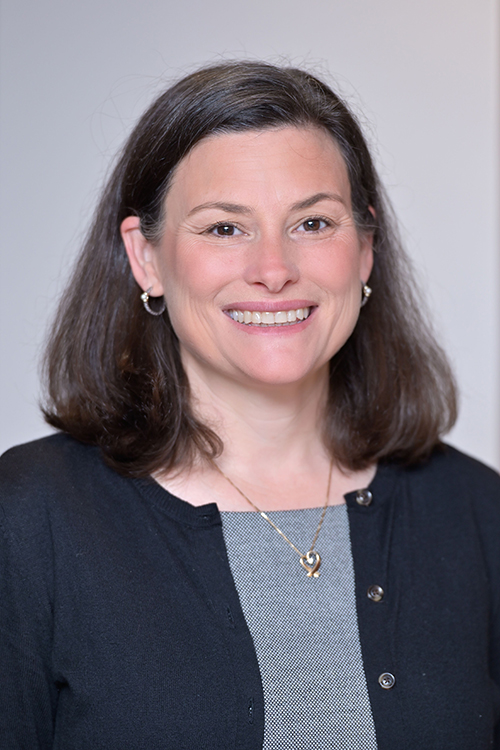 Alison Cernich, Ph.D., became the Deputy Director of the Eunice Kennedy Shriver National Institute of Child Health and Human Development (NICHD) in September 2019. In this role, she assists the NICHD Director in overseeing the institute's programs supporting research on child development, developmental biology, nutrition, HIV/AIDS, intellectual and developmental disabilities, population dynamics, reproductive biology, contraception, pregnancy, and medical rehabilitation.
Prior to this position, Dr. Cernich was the Director of NICHD's National Center for Medical Rehabilitation Research (NCMRR), where she managed a $72 million research portfolio aimed at improving the health and wellbeing of people with disabilities. As NCMRR Director, she led the development and revision of the congressionally mandated NIH Research Plan on Rehabilitation (PDF 443 KB), an effort that included coordination with 17 institutes and centers and multiple external stakeholders. She also served on multiple interagency strategic planning committees and government oversight committees for research initiatives in the federal government relevant to disability and rehabilitation research.
Dr. Cernich was instrumental in planning and development of NICHD's 2019 Strategic Plan, its first in more than a decade. She also represents NICHD on several trans-NIH programs, including All of Us and the NIH HEAL (Helping to End Addiction Long-termSM) Initiative.
Before joining NICHD, Dr. Cernich served as Deputy Director of the Defense Centers of Excellence for Psychological Health and Traumatic Brain Injury at the U.S. Department of Veterans Affairs (VA), where she coordinated prevention, education, research, and clinical care efforts for service members and veterans diagnosed with traumatic brain injury (TBI). Prior to her 10 years with the VA, Dr. Cernich was the TBI Liaison to the Department of Defense, the chief of neuropsychology and Director of the Polytrauma Support Clinic at the VA Maryland Health Care System, and a funded investigator through the VA Rehabilitation Research and Development Service.
Dr. Cernich received her doctoral degree in clinical psychology from Fairleigh Dickinson University and completed postdoctoral training in cognitive neuroscience at the National Rehabilitation Hospital in Washington, D.C. She is a board-certified neuropsychologist by training and is the lead or contributing author on multiple peer-reviewed articles and conference presentations, with an emphasis on TBI and computerized neuropsychological assessment.