Overview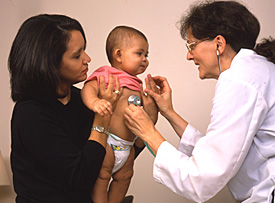 Please Note: CCHN funding recently ended; network researchers are currently finishing follow-up activities.
CCHN research blended social, behavioral, and biomedical approaches into a coherent community-linked study. This page lists some publications from CCHN; however, network researchers are preparing additional manuscripts that will examine the nature of maternal and paternal stress and their effects on allostatic load.
A large community-based participatory research network in perinatal medicine, CCHN was developed to examine how community-, family-, and individual-level stressors may influence and interact with biological factors to affect maternal and child health. CCHN examined how these factors might result in health disparities in pregnancy outcomes and in infant/early childhood mortality and morbidity.
The network used community and institutional partnerships to conduct a multicenter observational study to:
Determine the factors associated with maternal allostatic load
Explore the relationship between maternal allostatic load during the period between births and birth/child health outcomes in a subsequent pregnancy
Study how various resiliency factors, such as family and social support and religiosity, can mitigate the negative effects of high allostatic load on biological processes, including reproductive health
The study recruited 4,837 people: 3,079 women in their postpartum period and 1,758 spouses. Most participants were from predominantly lower socioeconomic levels in five regions of the United States.
CCHN included cooperative agreements with five collaborating sites and a data coordinating center, in each case involving a partnership between an academic and community institution. Staff from NICHD's Pregnancy and Perinatology Branch, as well as staff from the National Institute of Nursing Research, were active in this effort.
More Information