Overview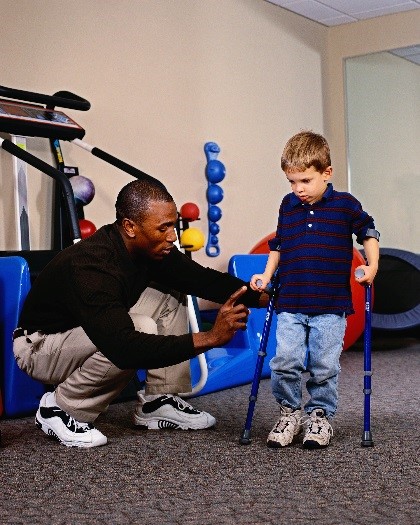 The RRCD program is a national career development program that aims to provide mentoring to and career development of rehabilitation researchers in one of the following domains:
Physiatrists
Physical/occupational therapists and allied health
professionals
Clinicians involved in neurological rehabilitation
Bioengineers
The program is available to individuals who are clinically trained in one of these domains, but who need additional mentored research training to establish independent research programs and careers.
The RRCD program is administered through NICHD's National Center for Medical Rehabilitation Research (NCMRR) using the K12 mechanism.
Topic Areas
RRCD program participants study a broad array of topics related to medical rehabilitation. Some examples of recent project topics are listed below.
Develop strategies to:

Minimize tissue pathophysiology and secondary complications
Facilitate tissue plasticity and regeneration
Support behavioral and psychosocial adaptation
Promote and integrate assistive technologies

Continue (within the context of bioengineering) to:

Improve the access and use of orthotics, prosthetics, robotics, and other assistive devices for people with disabilities
Integrate therapeutic exercise, functional stimulation, pharmacological approaches, and brain imaging technologies into rehabilitation

Address and develop treatments for clinical and secondary conditions, such as chronic pain, weakness and paralysis, spasticity and tremors, problems with balance, coordination, and gait, and sensory and autonomic dysfunction.
Use behavioral and psychosocial studies to promote cognitive rehabilitation and psychosocial support, understand the role of environmental factors, increase participation, and improve quality of life.
Advance understanding of rehabilitative issues specific to pediatric populations.
Develop and/or improve diagnostic and prognostic measures; ways to assess function, impairment, disability, and patient goals; and broader measures of participation and quality of life.
Apply molecular genetic approaches to understand rehabilitative processes, improve prognostic measures, and target therapeutic strategies.
Current Sites
More Information
NICHD Contact: Ralph Nitkin