Genetics of Growth Hormone Excess Site (GEGES)
Pituitary gigantism is a rare endocrine disease caused by an excessive production of growth hormone (GH) during childhood/adolescence before the closure of epiphyseal growth plates. This excess of GH, usually due to a pituitary adenoma or hyperplasia, leads to excessive somatic overgrowth. Gigantism can be associated with pituitary adenomas that occur due to mutations in genes such as aryl hydrocarbon interacting protein (AIP), multiple endocrine neoplasia type 1 (MEN1), type 1α regulatory subunit of PKA (PRKAR1A), and GNAS. However, the genetic etiology of most gigantism cases has remained largely obscure.
Dr. Stratakis's laboratory at the Eunice Kennedy Shriver National Institute of Child Health and Human Development (NICHD), in collaboration with Prof. Albert Beckers's group at the Centre Hospitalier Universitaire (CHU) de Liège, recently undertook the most extensive genetic study of gigantism to date in the medical literature. Studying cases that were negative for mutations in known genes, the collaboration identified a new genetic defect associated with an aggressive syndrome of pituitary gigantism. This new discovery may explain the etiology of some of the tallest patients with gigantism reported in the medical literature including cases with an early disease onset1,2 . These results offer the endocrine community an unprecedented opportunity to study a new pathway involved in the central regulation of human growth.
As gigantism is a rare condition, we believe progress is best made by organized collaborative research efforts. Therefore, we would like to expand our collaboration into the genetic pathophysiology of gigantism. We warmly welcome all clinical investigators that are willing to contribute to unraveling the pathophysiology of gigantism by sending to either of our labs new patient's samples to analyze. Both labs have the technology and expertise to screen for this new genetic defect in patients with gigantism as well as acromegaly. Contact info is reported in the appropriate section below.
Work at the NIH
Dr. Stratakis's lab uncovered the initial cases with the novel genetic defect associated with severe pituitary gigantism. While continuously seeing and treating pediatric patients with gigantism, Dr. Stratakis's team is studying in parallel the identified genetic defect at the molecular level. The studies performed include the fine characterization of the affected genomic locus, the perturbed molecular pathways leading to hormonal dysregulation, and the generation of animal models recapitulating this new syndrome. 
Work at the Centre Hospitalier Universitaire (CHU) de Liège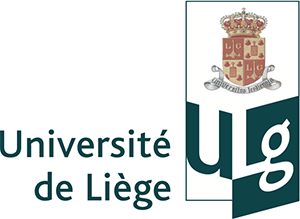 Prof. Albert Beckers's group at the Centre Hospitalier Universitaire (CHU) de Liège has a long-held interest in the genetics of pituitary adenomas, including the initial description of familial isolated pituitary adenomas (FIPA). They have a long collaboration with Dr. Stratakis's group. Prof. Beckers' group is undertaking research on the largest cohort of gigantism cases worldwide. His group identified multiple new cases of this novel genetic syndrome, which helped define the genetic region of interest and the clinical features of the syndrome. They continually see new patients with gigantism, FIPA acromegaly and other aggressive forms of pituitary disease. Their work on this new syndrome is focusing on expanding understanding of the pathological, genetic and clinical characteristics and the role of the pathways in regulating normal and abnormal growth in humans.
Selected Publications
Stratakis Lab
Beckers Group
Contact Info
Dr. Constantine A. Stratakis lab:
NIH/NICHD, DEB, SEGEN
10 Center Drive, CRC, Rm 1E-3216
Bethesda, MD 20892-1862 USA
Emails: stratakc@cc1.nichd.nih.gov; giampaolo.trivellin@nih.gov
Phone: 301-402-1998; 301-451-8034
Prof. Albert Beckers lab:
Department of Endocrinology CHU Sart Tilman B35
Domaine Universitaire du Sart-Tilman
University of Liège, 4000 Liège, Belgium
Emails: albert.beckers@chu.ulg.ac.be; adrian.daly@ulg.ac.be
Phone: 0032 4 3667083
Historical Giants
Click images to enlarge.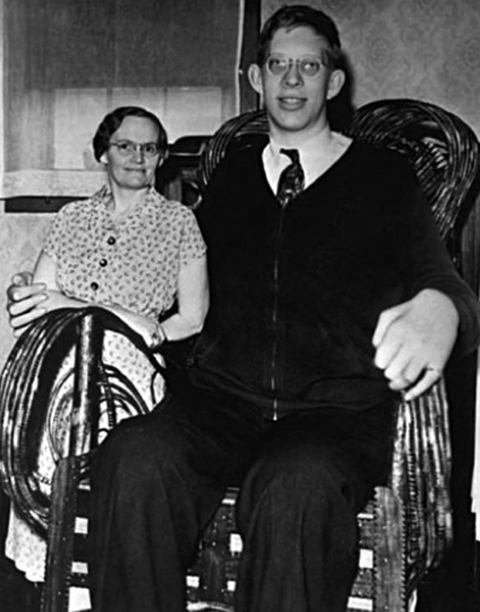 Robert Pershing Wadlow, the tallest recorded man in history (2 meters 72 cm; 8 feet 11.1 inches)
1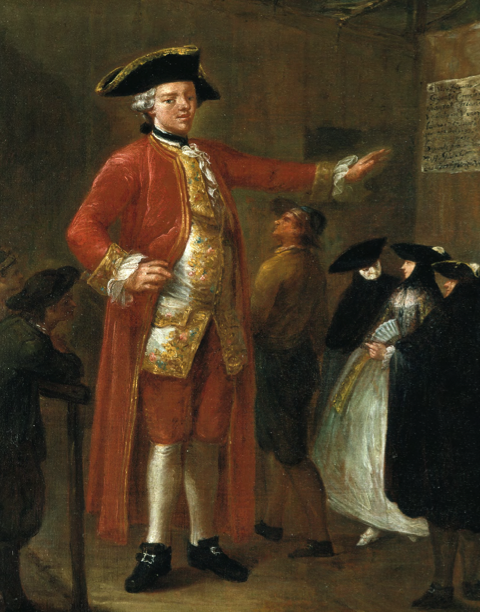 Irish Giant, Cornelius Magrath (Pietro Longhi, 1757)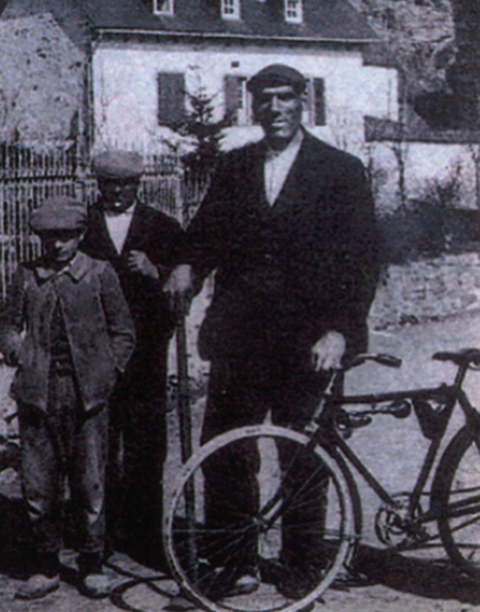 Irish Giant, Cornelius Magrath (Pietro Longhi, 1757)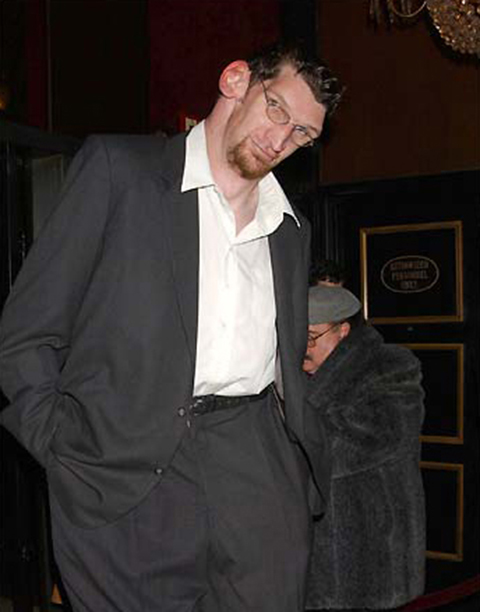 American actor
Matthew McGrory
(1973-2005), best known for his role in the film Big Fish.
Image from Matthew McGrory Wikipedia article
The following images were kindly donated and copied from the private collection of Dr. Alan Guttmacher.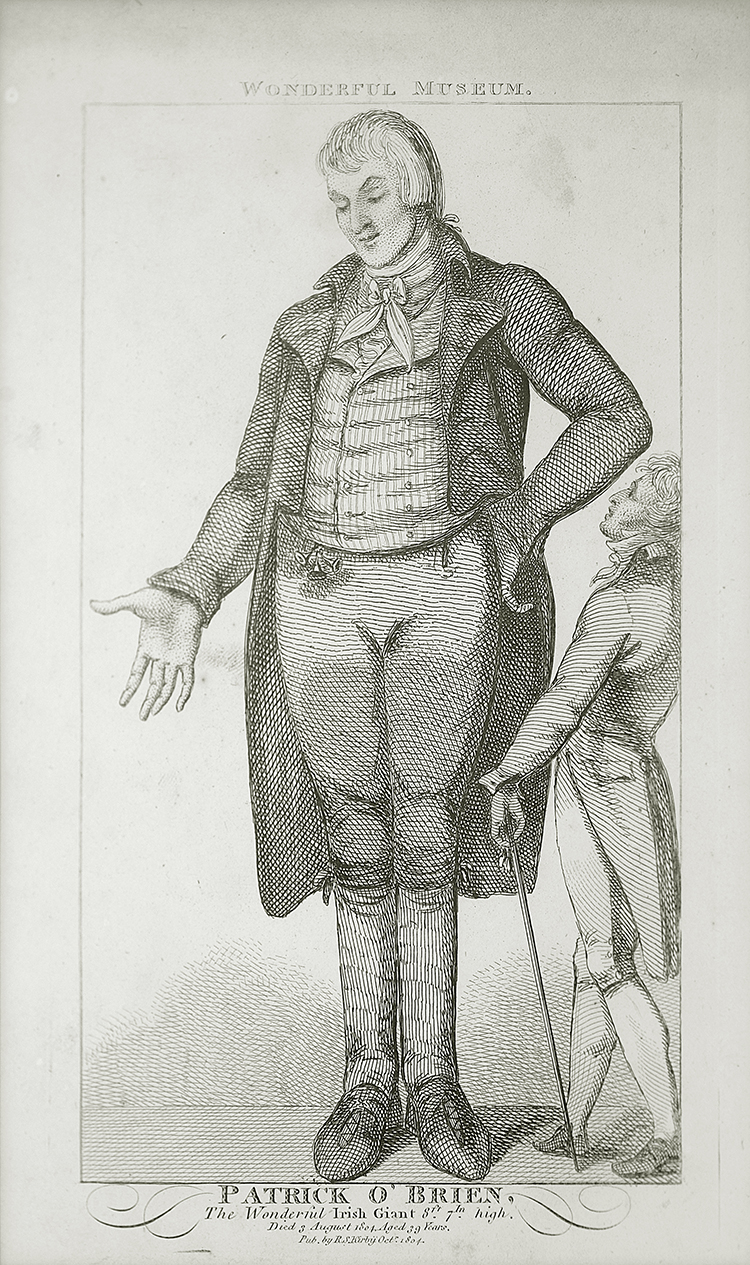 Historical image of Patrick O'Brien, the Irish Giant.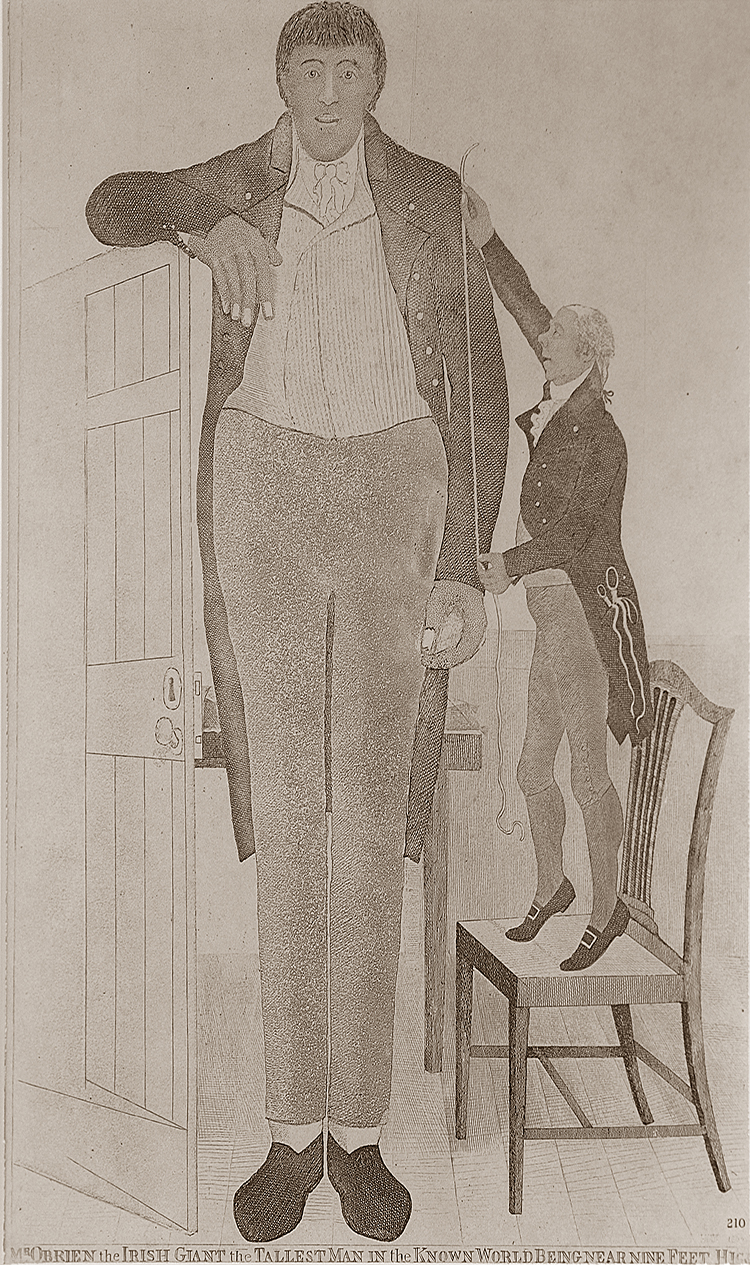 Historical image of Patrick O'Brien, the Irish Giant.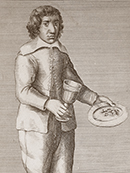 Historical etching of "Roman youth" Francis Battalia, the stone eater.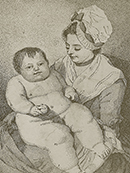 Historical etching of Mrs. Everitt and her "gigantic infant."