The 1980s
1980     1981     1982     1983     1984     1985     1986     1987     1988     1989
Other Decades
Timeline Home     1961-1969     1970-1979     1990-1999     2000-2009     2010-Present
---
1980

NICHD-supported researcher Eric Wieschaus, Ph.D., and his colleague, Christiane Nüsslein-Volhard, Ph.D., become the first to identify all the genes involved in early pattern formation in Drosophila, which leads to the subsequent finding that the human embryo is controlled by the same genes. Dr. Wieschaus and Dr. Nüsslein-Volhard would receive the Nobel Prize in Medicine or Physiology in 1995 for this discovery.
1982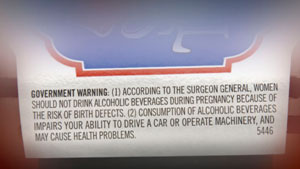 NICHD intramural researcher Anil Mukherjee, M.D., Ph.D., finds that alcohol intake by pregnant monkeys restricts blood flow through the umbilical cord and causes periods of oxygen deprivation, suggesting a possible mechanism for fetal alcohol syndrome. Additional research and NICHD-supported follow-up studies in humans reveal that alcohol intake during pregnancy can cause mental retardation in infants through a similar mechanism. These and other findings lead the surgeon general to issue the warning now seen on alcoholic beverages that informs consumers of the risks of drinking alcohol during pregnancy.
1983

NICHD grantees. Ralph Brinster, V.M.D., Ph.D., and Richard Palmiter, Ph.D., become the first scientists to transplant human genes into animals. Their accomplishment, transplanting the gene for human growth hormone into mice, provides an important new means to study the function of human genes and becomes the foundation of the new biotechnology industry.
The majority of the United States adopts legislation that mandates all newborns be screened for congenital hypothyroidism, an action made possible by NICHD-supported research. Such screening allows for early detection and immediate treatment, which eliminates congenital hypothyroidism as a cause of mental retardation where screening is available.
1984
The NICHD initiates a long-term study to determine whether restricting phenylalanine in the diets of women with PKU during pregnancy could prevent neurological effects in their fetuses. The study would later find that continuing dietary therapy before and during pregnancy could prevent the problems associated with maternal PKU, allowing normal development for infants of affected mothers. Similar NICHD-supported research would later show that maintaining dietary therapy for PKU throughout life could improve overall health for those who have the condition.
1985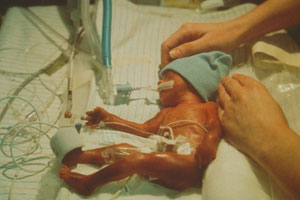 The NICHD forms two research networks: the Neonatal Intensive Care Unit Network and the Maternal-Fetal Medicine Unit Network. These networks perform large clinical trials and provide the Institute with a faster, more effective system of evaluating neonatal intensive care and maternal-fetal treatments.

NICHD-supported researchers, led by Maria New, M.D., publish results indicating that nonclassical congenital adrenal hyperplasia (CAH) is the most prevalent single-gene disorder in the general population. Researchers now use CAH to describe a family of monogenic autosomal recessive disorders. Dr. New's later findings include identifying the broad spectrum of disorders caused by CAH and developing treatments for its variant forms, including the first prenatal treatment that prevents the manifestations of CAH.
1987

The FDA approves the first effective vaccine against Haemophilus influenzae type b (Hib), the result of a breakthrough in vaccine development from NICHD intramural researchers John Robbins, M.D., and Rachel Schneerson, M.D. By 1996, Hib infection decreases by more than 99 percent, saving countless lives; furthermore, the incidence of Hib meningitis, once the leading cause of acquired mental retardation, also decreases by more than 99 percent, virtually eliminating it as a cause of mental retardation.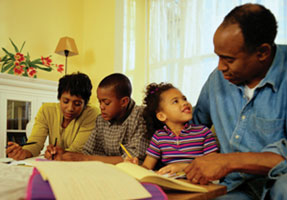 The National Survey of Families and Households begins the first of three waves of longitudinal data collection—with support from the NICHD and the NIA—to describe and understand the causes and consequences of changes in family and household structure in the United States.
1989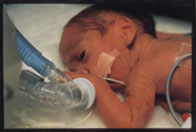 The FDA approves two still experimental synthetic lung surfactants for use as replacement surfactants for infants who suffer from respiratory distress syndrome (RDS), a condition that makes breathing difficult and sometimes impossible. Surfactant is the substance that coats the inner lining of the lungs and is crucial for normal breathing. The drugs later receive full FDA approval in 1990 and 1991. Prior to the availability of lung surfactant, infants with RDS have only a 5-percent chance of survival; today, infants with RDS have a 95-percent chance of survival.
The NICHD announces establishment of the country's first research centers to combine the biomedical and behavioral sciences to focus specifically on learning disabilities.